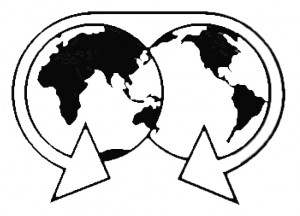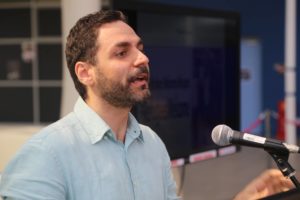 .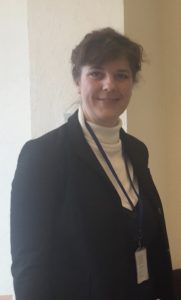 Vasilios Ioakimidis & Priska Fleischlin
Following the General Assembly last July where IFSW members voted to establish a United Nations Commission and an interim Education Commission, the IFSW Executive called for nominations for commissioners to lead of the commissions.
Today the Executive can confirm that appointments of Professor Vasilios Ioakimidis Commissioner of the interim Education Commission and Priska Fleischlin as Commissioner for the UN Commission.
The IFSW UN Commission's primary focus is to promote the IFSW objectives and policies in the UN. Many UN agencies historically have tended towards an 'aid approach' with multiple siloed strategies. The social work perspective focuses more on and holistic /systemic approach to self-led development, community self-determination and social justice.
The overarching aim of the interim Education Commission is to create a single, vibrant and inclusive structure for the transfer of knowledge between social work education and practice where both are informed and learning from one another.
Each Commission will comprise regional representatives and be based on the same structures as the IFSW Human Rights Commission and the Ethics Commission.
IFSW Secretary-General Rory Truell commented, "The establishment of both commissions represents key steps in the profession's development. Social work has significant contributions to make alongside the UN agencies. The new UN Commission will heighten the strategic alignment which will benefit the UN agencies understanding of ground-up practice as well as build the profession's understanding of UN agendas, and most importantly the Commission will play a significant role in promoting supported community self-led community development. The establishment of the interim Education is equally as important in strategically consolidating the profession's partnerships and bringing a focus on building knowledge and understanding between the communities that use social work services, social work education and practice. We wholeheartedly welcome Priska and Vasilios into these key roles and look forward to working with them."
For more information on the IFSW Commissions, click here.