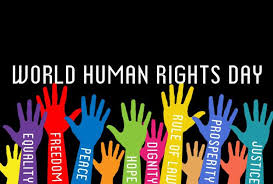 This year marks the 70th Anniversary of the UN Universal Declaration of Human Rights. Since the ground-breaking launch of the Declaration millions of people's rights have been recognised, human suffering prevented and alleviated, and the foundations for a more just world have been established.
The Declaration recognises the equal dignity and worth of every person and calls for every government to fulfil its obligation in ensuring standards of life that enable all to live with dignity equality and freedom.
As a profession working in communities that are where rights are often limited or restricted, IFSW support the expansion of the Universal Declaration of Human Rights to include social rights that promote cultures of social solidarity based on people's, equal participation opportunities made possible for all people.
IFSW recognises that throughout history, social movements such as: the civil rights movements, peace movements, women's rights movements and trade unions, among others, have played a significant role in advancing and protecting equality and rights. IFSW members have been active partners globally in these movements for social change. We recognise the relationship between the Universal Declaration of Human Rights, social movements for equality and the importance of building social solidarity as a requirement to achieve a world that unlocks the potential of everyone's capacity and the realisation of peace and security. IFSW also acknowledges that the impacts of global climate change present the greatest threat to human rights.   
On this day we celebrate the pioneers who formed the Universal Declaration of Human Rights, the activists that established the conditions for the advancement of human rights, the communities and societies that stood for their rights and the social workers that have acted support each of these processes.
The IFSW UN Commission has been established to work with others in supporting UN agencies and partners in bringing together the voices and aspirations of the communities where social workers work and the national and global strategies for rights and social justice.
Nowadays, migration is global concern. The human rights declaration plays a crucial role for migrants. To see a related statement from Tobias Roosen, representative at the UN in Geneva, click here.
Ms. Priska fleischlin
IFSW Global Commissioner at the United Nations
Dr. Rory G Truell
Secretary-General. The International Federation of Social Workers
Ph.D. Ms. Silvana Martinez
IFSW President