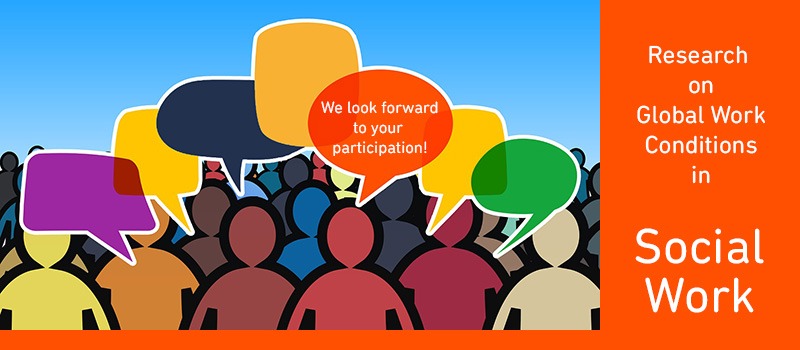 The International Federation of Social Workers (IFSW) is leading a long-term, global campaign, working closely with member organisations, to improve the working conditions and environment of social workers.
A core element of the campaign is research to gain the first-ever global overview of the working conditions of social workers, aiming to shine a spotlight on the everyday working environments of social workers around the world.
Working through IFSW member organisations and social media, a pilot global study of social workers was launched in November 2019. Social workers everywhere are invited to complete the online survey, which is available in several languages.
COMPLETE THE QUESTIONNAIRE
Other languages will be added shortly.
The research is being undertaken in a partnership between IFSW and Bath Spa University Centre for Health and Cognition (in association with Ulster University Social Work Department). The first report will be published in 2020 and launched at the global social work conference in Calgary, Canada in July 2020.