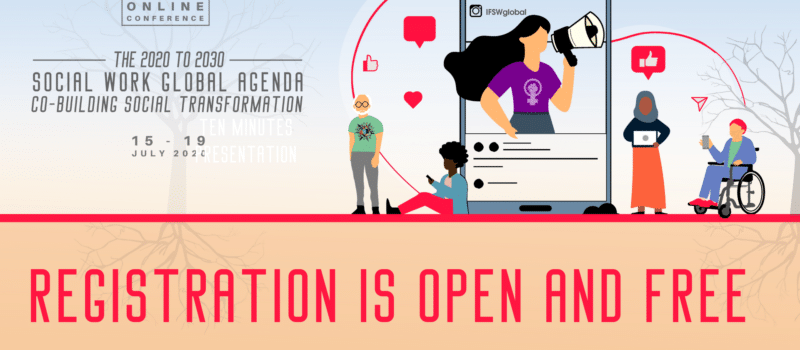 IFSW is the Global Body for the Social Work profession and is coming together for its first Global Social Work Online Conference titled: The 2020 to 2030 Social Work Global Agenda: Co-Building Social Transformation.
The #IFSW2020conference will be free for all participants. Never before has the social work profession had the opportunity to bring everyone one together without costs and without travel visa requirements.
#IFSW2020conference aims to capture as many inputs as possible so we can create a living and breathing Social Work Agenda for the coming decade that reflects the concerns, interests, hopes, dreams and vision of social workers around the globe.
The Conference will run 24 hours for five days, July 15-19. All video-presentations will have a comments section and conference participants will be able to interact with the presenters, ask questions and make comments throughout the conference.
We look forward to meeting you online at the #IFSW2020conference!