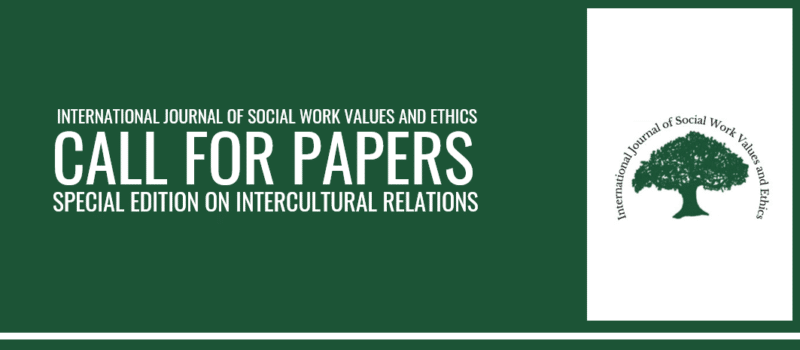 The International Journal of Social Work Values and Ethics, which is published by IFSW, is seeking submissions for a special issue on the topic of Social Work Values and Ethics in Intercultural Relations. The aim is to highlight the role of social work values and ethics in relation to dimensions of global diversity and professional practice across international communities. Submissions should address ethical social work practice and values in response to cross-national experiences including, but not limited to:
Migration and immigration
Racism, discrimination, and social justice
"White privilege"/majority populations
The impact of colonialism and the role of social work in addressing negative outcomes
Ways social work contributes to and/or perpetuates colonialism
International comparisons on ethical practice / practicing ethically
The role of social work in challenging oppression
Social work practice with varying racial, ethnic, gender, and cultural identities
Interested authors are asked to submit an abstract (200 – 250 words) outlining their topic and key points that will be addressed. A selection of those will be chosen based on quality, relevance to the topic, and what they add to the overall conversation about intercultural relations. Selected authors will be invited to submit a completed paper for consideration in the special issue.
Deadline for submission of abstracts: March 15, 2022
Deadline for submission of final paper: April 30, 2022
Visit the journal's website
Download the call for papers
Please send your submission via email to editors Dr. Veronica Hardy, LCSW and Dr. Alison MacDonald at .