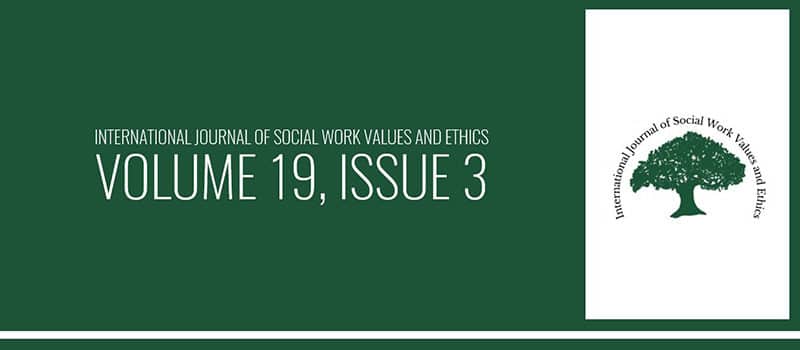 IFSW is pleased to announce that the Volume 19, Issue 3 (2022) of the International Journal of Social Work Values and Ethics has just been published.
Pascal Rudin, who is a member of the Journal's Policy Advisory Board, and who oversees the Journal's operations, said: "This issue scrutinises a number of timely topics, including poverty attitudes, rational suicide, effects of the pandemics on social work ethics, self-determination, gender based violence and ethical humility in social work. Alongside these academic articles, Rory Truell, IFSW Secretary-General, reports on the social work's role in co-building dignified options with Ukrainian refugees. This inspiring and remarkable story on how people under war conditions co-construct a social community may have a lasting impact on how we understand social development in crisis zones and beyond."
IFSW thanks Stephen M. Marson and Donna DeAngelis, Editors, for making this issue a reality.
We wish you an interesting read. See all articles as full HTML text or download the full issue as a PDF.