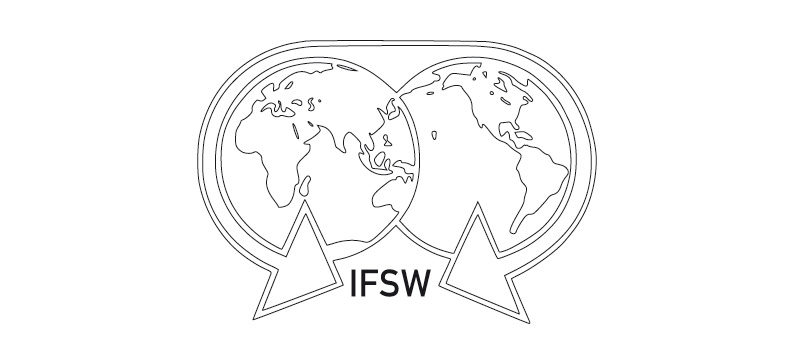 The IFSW Indigenous Commission takes this opportunity to put it on record that as Social Workers we understand the importance of Human Rights as it is of fundamental importance to promoting the worth of individual and community. For members of the Indigenous Commission, we have an innate understanding of the value of Human Rights as we and our people constantly strive to attain our basic human rights.
We know that Human rights need not be individualistic and in many cultures, it isn't just about the individual but the community, "we are not just one – we are all." Many existing human rights instruments focus on the individual and neglect consideration of collective rights, but this is problematic for Indigenous Peoples given the importance we place on collectives, communities or tribal entities.
Quite often western understanding of the rights of the individual are unequivocal however for Indigenous people it presents a dichotomy of living in two worlds. One which means that Individualistic, human-centered perspectives often led to ideas of superiority and a sense of entitlement to exploit, subjugate, and oppress; leading to outcomes often perceived as human rights violations and the second as a collective, which provides a sense of security within community, a place of safety, of understanding, of belonging and acceptance. A part of a whole. Therefore, the rights of the community are just as profound and absolute.
The Commission therefore calls on us all to move beyond a narrow conceptualization of human rights and embrace what may be to some social workers truly foreign and uncomfortable. We need to understand and acknowledge that rights must be contextualized within relationships and interwoven with responsibilities and that identified relationships and responsibilities are not ours to decide but to accept. As social workers, we understand the importance of context/environment and relationality and as Indigenous people we navigate the at times unjust and challenging landscape to empower and sustain human rights both collective and individual.
The balance of our shared world depends on shared responsibilities and intertwines with rights for all. Finally, it need not come at the expense of our non-human relatives, we are all important.