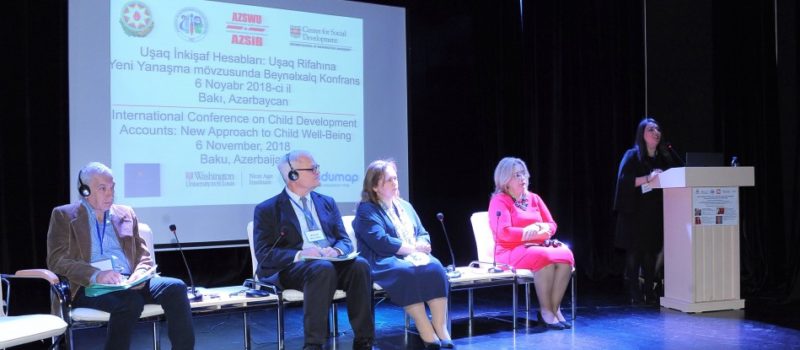 ---
On 6 November 2018, the Azerbaijan Social Work Public Union hosted an international conference titled "Child Development Accounts: New Approach to Child Well-Being".  The event took place in Baku in partnership with Center for Social Development Brown School at Washington University in St. Louis, Next Age Institute and Azerbaijan State University of Culture and Arts with support of The State Council to NGOs under the auspices of the President of the Republic of Azerbaijan. It highlighted general challenges in child protection and elaborated on how to establish and implement child development accounts policy and practice in Azerbaijan.
The conference hosted a number of officials as well as 20 delegates from 10 countries, including Turkey, United States of America, Ukraine, Russia, Germany, Iran, Georgia, Kazakhstan, Mongolia.
Please find the full press release here.
For additional information please contact:
Aytakin Huseynli, MSW, Ph.D. Student
Chair of Azerbaijan Social Work Public Union
Washington University in St. Louis
Khanbala Ahmadli
Azerbaijan Social Work Public Union, PR and Networking Coordinator
Email:
Lamiya Rzayeva
Azerbaijan Social Work Public Union, Executive Director
Office Phone: + 994 12 596 05 58
Email: