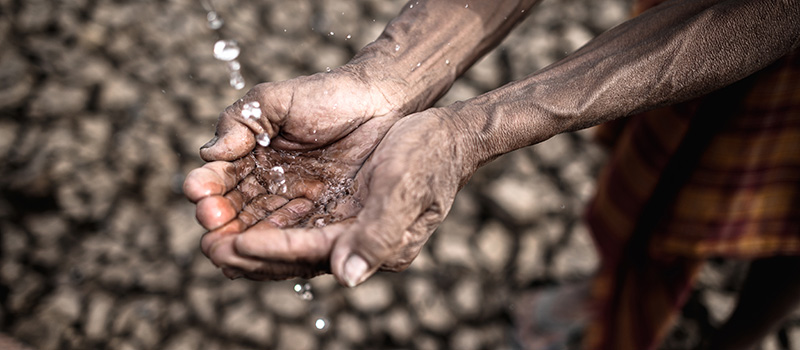 Africa ranks high on the acute multidimensional poverty index, contributing the greatest share of the global population living below the extreme poverty threshold of 1.90 U.S. dollars a day. Poverty in Africa is linked to war, mismanagement, corruption, climate change, resultant food and energy crises, rising inflation, debt tightening, and natural disasters.
The COVID-19 pandemic and the Ukrainian war have also worsened the African poverty position. Poverty is linked to many of the challenges African people face with social change and development, social cohesion, and the empowerment and liberation of people. Poverty contributes to the violation of human rights and inequalities diminishing the well-being of people.
In light of the 2023 theme "Dignity for All in Practice," it is crucial to underscore the inextricable link between poverty and the denial of dignity. Poverty is not merely the absence of financial resources; it encompasses a deprivation of choices, opportunities, and access to basic human rights. For many Africans, poverty equates to a daily struggle for survival, compromising their inherent dignity. Yet, in every corner of the African continent, amidst adversity, the spirit of Ubuntu is palpable. The very essence of "Dignity for All in Practice" lies in appreciating the profound depth of humanity, resilience, and potential in every individual and the communities around them. It is a clarion call for not only acknowledging the dignity of every African but actively shaping policies, systems, and practices that elevate and preserve it.
Social workers on the African continent contend with structural issues that cause or are linked to poverty itself. IFSW Africa celebrates African social workers on the continent who not only work in poverty environments but are themselves impacted by poverty. Realizing the contribution of poverty to the issues that social workers have to grapple with, African social work educators and practitioners continue to call for developmental social work, a social work model and approach that confronts structural causes of poverty on the African continent. We call for the eradication of poverty and political will to address the determinants of poverty on the African continent.
Noel Muridzo
IFSW Africa President
Oluwatoni Adeleke
IFSW Africa Vice President