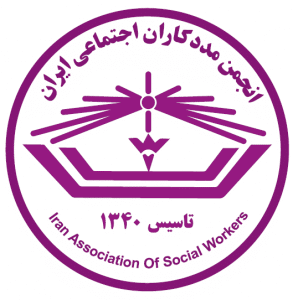 President of the Iran Association of Social Workers Speaks on the Countries Challenges:
The Iran Association of Social Workers strongly empathizes with Mahsa Amini's family for the big loss they have encountered. Dr. Hassan Mousavi Chelak, President of the Association has written several articles published in newspapers and websites inside Iran to show social workers' disagreement with using coercive measures and punishing approaches in managing social and cultural issues. He highlights that in the recent protests people are continuing to be harmed. The alternative path to find sustainable and peaceful ways to solve problems is by dialogue; people and governments should find ways to talk and resolve problems together. Below is an English summary of an article written by Dr. Hassan Mousavi Chelak in and published in the Iranian newspaper Arman-e Melli:
The events that led to the arrest and death in Iran of Mahsa Amini, who was arrested by the morality police, for violating the dress code, and eventually collapsed and died on 16th September 2022, has disturbed public opinion in Iran following concern raised by many experts and politicians. The people in Iran are now looking for a clear explanation of what happened. The issue that, from the Iran Association's perspective has damaged social trust and this is something we should not forget. We all have responsibility to build and strengthen trust instead of ruining it. We should seek to increase social capital- which is already not in a very good shape, instead of decreasing it. Therefore, we think it is the right of the public and Mahsa's family to receive a clear and convincing explanation. An answer to restore trust between government and civil society.
Furthermore, this has a very clear and specific message about the decline of people's trust in leaders. While some time ago, during the weekly meeting with the president and the cabinet, the Supreme Leader stressed that the government should win the people's trust. But some of them behave in a different direction which will lead to destroy trust. Mahsa and the girls like her are the daughters of Iran. They are "our daughters, our children." While this is frequently heard from the leaders of the government, then how should we digest what happened to Mahsa?
If the problem is the law (such as dressing codes) and you are executing the law, then we can easily count a lot of excellent and developed laws remained unperformed and few people in power are sensitive for them to be executed. So, how does it make sense to narrowly focus on implementing this single one?
Social and cultural issues are complex and require complex solutions. Then, for an issue that we all agree that coercive measures in controlling that as a social and cultural matter. Coercive and punishing means have little positive impact on people to adapt their lifestyle to what the policy makers' wish. Hasn't this fact been shown by our previous experiences?
Let's not go astray! Civilians want peace. Current economic pressures are dramatically hurting people, particularly those in poverty. People seek peace and the government is responsible to prepare the ground to let people live in peace.
Dr. Seyed Hassan Mousavi Chelak
President of Iran Association of Social Workers
IFSW Secretary-General, Rory Truell said, "We stand with people's rights to express themselves and we praise the Iran Association for taking an active role in advancing people's right to be themselves, be respected and for addressing the social trust issues between governments and peoples.  Such action is critically important and necessary for building and sustaining peaceful societies and when policy makers seek or try and coerce people to adapt their lifestyles to cultural or political ideals".