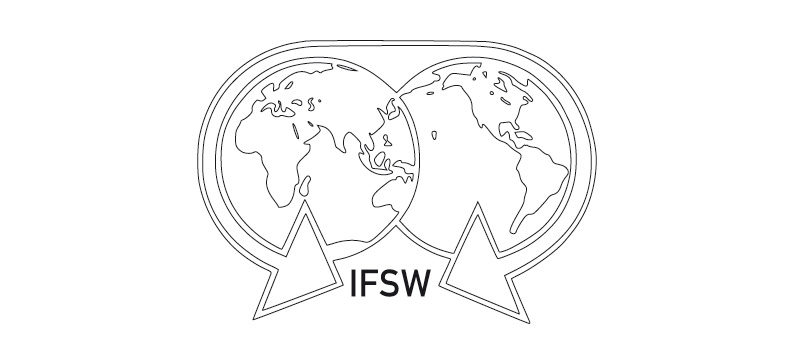 As the bombings continue in Palestine and Israel, we witness many of the world's governments and geo-political blocks taking sides or stumbling around wording relating to one or the other side's right to self-defense and retaliation. Yet as on-the-ground practitioners in many war zones, the social work profession has consistently observed that one-sided support to long-term entrenched conflicts and acts of reprisal only led to further cycles of violence and the distancing of any potential future peace plans.
Since 2014 IFSW has consistently held a position of promoting peace and self-determination, with equal rights and freedoms for all people living in the region. The Federation recognises that Palestinians have the right to live without occupation and to be able to build their independent state, also that Israelis have the right to live with security and without fear. The Federation therefore fully supports calls for an immediate ceasefire, provision of aid, and urging each side towards discussions that address the roots of the conflict to protect Palestinian and Israeli civilians from further escalation of violence and catastrophe.
As social workers, we have walked alongside people in the building of trust between communities that have been in deadly conflicts. We have witnessed that peace is achievable and sustainable when the causes of fear and injustice are addressed through peace and reconciliation processes. Co-building peace in Palestine and Israel is possible and as IFSW, we stand to promote everyone's well-being as doing so helps to reduce conflict in our world. We call on other organisations, administrations, and people to support the route of peace to stop the cycles of retaliation through a complete ceasefire and to urge each side towards a step-by-step process of building the trust necessary for addressing the root causes of this conflict.