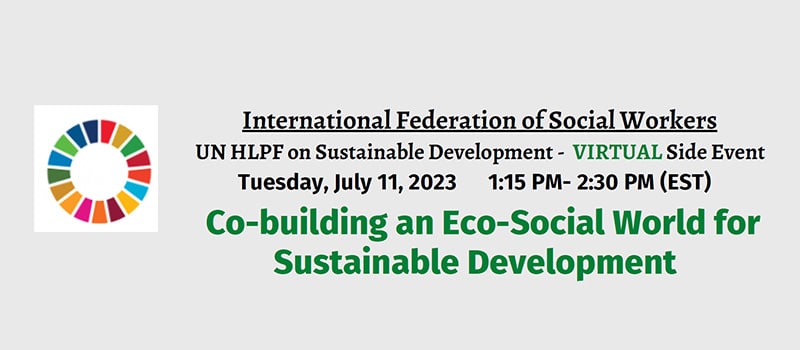 Time: Tuesday, July 11, 2023 1:15 PM- 2:30 PM (EST)
Venue: Virtual
Speakers will highlight the importance of a robust universal social protection system to help mitigate risks for child labor and unpaid workforce, the growing disparities and loss of social connections due to COVID 19 that impact health and mental health, and how citizens, communities, inclusive coalitions, and professionals can co-build partnerships that ensure multidimensional policies and services that align with human rights and further the goals of the SDGs.
The side-event supports The People's Charter for an Eco-Social World, a commitment from civil society, NGOs, and governance that promotes community centered policy and practice that is respectful of the social, environmental, and cultural context of communities, organizations, and allied professionals. Join us
for the conversation!