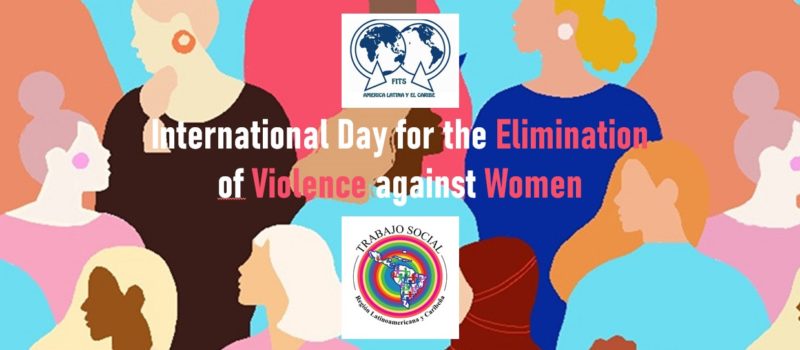 Violence against women and girls may be the world's longest, deadliest pandemic
António Guterres
The International Federation of Social Workers in Latin America and the Caribbean (IFSW LAC) joins the outcry of many organisations worldwide for the elimination of violence against women and girls.
We are aware that it is not enough that 144 countries have passed laws on domestic violence or that 154 have laws on sexual harassment in compliance with international standards and recommendations (UN Women 2022). We need to go much further. We need to enforce these policies through all justice and protection bodies to repair damages and provide effective support to gender-based violence survivors.
Structural violence and the vulnerability of women and girls have been exacerbated by the COVID-19 crisis in terms of the increase in gender-based violence and the decrease in women's access to participation in the labour force resulting from isolation.
Consequently, the International Federation of Social Work in Latin America and the Caribbean (IFSW-LAC) calls on all social and professional organisations to articulate efforts, holding campaigns and permanent actions to contribute to the elimination of all forms of violence against women and girls.  We call on States to invest and develop public policies for the protection of women and girls, as our social work theme for this year indicates: co-building a new eco-social world, leaving no one behind.
Not one more woman or girl left behind!
Kenia Batista, President of IFSW-LAC
Tânia Ramos, Vice-President of IFSW-LAC