PRESS RELEASE – FOR IMMEDIATE RELEASE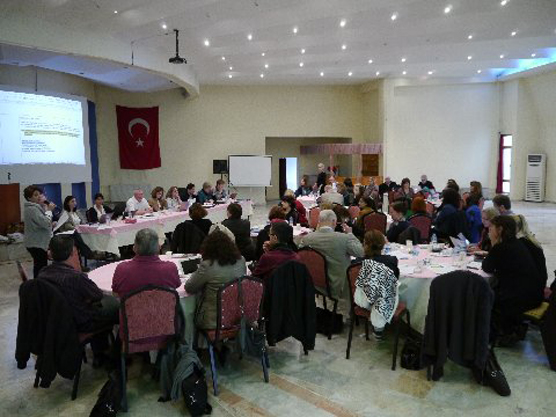 The European Observatory on Social Work and Social Development was launched today in Istanbul at the conference of the European Network for Social Action in Istanbul.
Susan Lawrence (President of the European Association of Schools of Social Work), Christian Rollet (President of ICSW Europe) and Cristina Martins (President of IFSW Europe) said: 'We welcome the creation of this joint initiative to record and promote the social activities that address the major social problems facing Europe.  In these times of social crisis and austerity in Europe, it is essential that social workers and social development professionals find effective ways to document what is happening in our continent.  The Observatory will give us an opportunity to showcase what makes a positive difference and gather evidence to inform the United Nations, the European Union and other regional bodies and national governments.'
The European Observatory is the regional arm of The Global Observatory which has been established by the International Association of Schools of Social Work (IASSW), the International Council on Social Welfare (ICSW) and the International Federation of Social Workers (IFSW).  The Observatory is set up to report activity under The Global Agenda for Social Work and Social Development and monitor its implementation.
The European Observatory has invited submissions about the current state of social work and social development in Europe.  The framework for submitting evidence is attached and also available to download on the websites of all 3 organisations (see below).
Download the framework for submitting evidence
Notes for Editors
For more information contact:
Maria Moritz (IFSW)    IFSW phone: +41 22 548 36 25
The European Association of Schools of Social Work (EASSW) brings together over 300 different schools, universities and tertiary education institutions supporting social work education.  EASSW: promotes the development of social work education throughout Europe, develops standards to enhance quality of social work education, encourages international exchange and provides forums for sharing social work research and scholarship. For more information on EASSW visit www.eassw.org
The International Council on Social Welfare (ICSW) is a non-governmental organisation which represents national and local organisations in more than 70 countries throughout the world. Membership also includes major international organisations.  Member organisations represent tens of thousands of community organisations that work directly with people in poverty, hardship or distress. Many have been established by people who are themselves experiencing hardship. For more information on ICSW visit www.icsw.org
The International Federation of Social Workers (IFSW) is a global federation of national professional organisations of social workers striving for social justice, human rights and social development through the promotion of social work, best practice models and the facilitation of international cooperation. For more information on IFSW Europe see www.ifsw.org