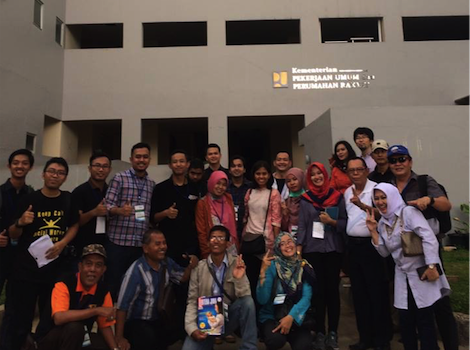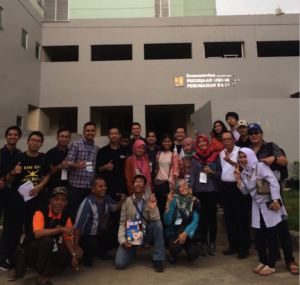 The Indonesian Association of Social Workers (ISPSI), the Indonesian Ministry of Social Affairs, and IFSW Asia-Pacific Region co-hosted the Learning Forum on Psychosocial Support in Disaster Situations: The Roles and Skills of Social Workers in Asia Pacific between January 12th and 14th at the Ministry Social Welfare Training Center.
We welcomed participants from five countries (Indonesia, Malaysia, the Philippines, Bangladesh, and Japan) and shared each country experience on psychosocial support regarding social work in disaster situations.
On the second day, we conducted two sight visits and managed to learn about necessary support for suburban people who lost their livelihood in a landslide and for people who had to relocate due to safety management measures.
On the last day, we reviewed the forum and collected proposal from the participants and some raised their voice towards a textbook on psychosocial support in disaster situations and further application of our skills in actual social work fields.
At the Cultural Night, we closed the forum with music and dances from various Indonesian regions and other countries to relax after our efforts. Also, we deepened our friendship by exchanging not only e-mail addresses and Facebook IDs, but also souvenirs!
Furthermore, we were especially glad that we could welcome participants to cooperate in IFSW Asia-Pacific eco bag fundraising campaign!!
By Ryo Oshima, Certified Social Worker, Member, International Committee, Japanese Coordinating Body for IFSW Membership.
Read the report from Nurul Eka Hidayati, Secretary General, Indonesian Association of Social Workers
Read the IFSW Asia-Pacific Newsletter