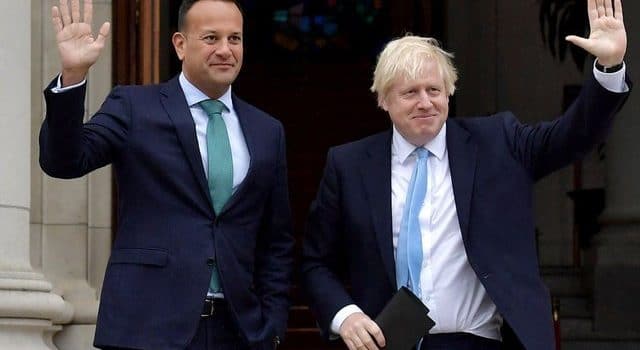 The IFSW European President Ana Radulescu, sent a letter to the Prime Minister Boris Johnson and to the Taoiseach Leo Varadkar by IFSW Europe, as well as to all  MEP from UK and Ireland, to support the colleagues from UK and Ireland in their fight against Brexit.
The letter is available below.
Prime Minister Boris Johnson
Taoiseach Leo Varadkar
Following agreement on 8 September 2019 at the International Federation of Social Workers (IFSW) European Delegates Meeting in Vienna, I am writing as European President of the IFSW to express my grave concerns about the potential impacts on my colleagues—and the individuals, families and communities they support—resulting from the UK's decision to the leave the European Union (Brexit). There are implications for social work delivery across the United Kingdom and my colleagues in the British Association of Social Workers have consistently raised these issues. Here I will focus on the most urgent matters relating to the island of Ireland.
In the Protocol on Ireland/Northern Ireland published on 17 October 2019 by the European Union and the United Kingdom, the parties recall the United Kingdom's commitment to protecting and supporting continued North-South cooperation across societal contexts, along with the determination that the application of the Protocol should impact as little as possible on the everyday life of communities in both Ireland and Northern Ireland.
The most significant issue pertaining to Brexit for social workers and service providers in Ireland is the maintenance of a frictionless border between the two jurisdictions. It is fundamental to the daily lives of many social work service users and their carers, and is central to the delivery of services that can cross communities and in this case borders. Key to this is free movement, enjoyed since the signing of the Good Friday Agreement in 1998. This freedom is threatened by the United Kingdom's decision to leave the European Union.
In preparing for the United Kingdom's withdrawal from the European Union it is essential that:
All efforts are directed at maintaining peace in Northern Ireland there is no return to a hard border of any kind on the island of Ireland.
The portability of Social Work Qualifications across the island of Ireland is guaranteed
Social workers working across the border are enabled to travel freely to support children, adults and families
The best interests of children currently placed on different sides of the border and of families divided by the border are promoted
EU citizens working in social work, health, and social care in the UK must be respected, their contribution valued and their security ensured.
The challenges facing the social work profession, North and South of the Irish border, are many and of critical importance. I look forward to your response in which I trust you will assure social workers that their interests, and those of their service users, will be afforded the appropriate attention as preparations for Brexit continue.
Yours faithfully, 
Ana Rădulescu
President
International Federation of Social Workers European Region