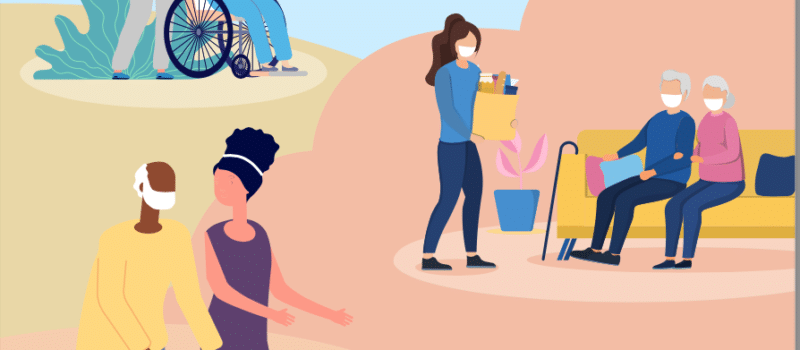 The 2021 Joint Report of the European Commission and the Social Protection Committee on Long-Term Care is the most comprehensive overview to date of a policy area whose growing importance for our societies can no longer be overlooked. The COVID-19 pandemic laid bare the long-standing challenges of ensuring accessible, affordable and quality care, backed up by sufficient and skilled work force and financing. It highlighted the critical importance of long- term care systems in ensuring the well-being of people in need, preserving their dignity and access to care services, while also contributing to social cohesion and solidarity.
The 2021 Long-Term Care Report provides an overview of the state of play of long-term care systems in the EU and recent reforms, highlighting also first response measures taken during the pandemic. The report maps current and future demand for long-term care and gaps in accessing formal care, in the context of demographic changes, in particular the growing share of the older population and changes in the household structures and the labour market. It further reveals gaps in social protection coverage for long-term care and the impact these could have on the living standards of older people. While quality of long-term care is a common aspiration, the report reveals a diversity of approaches to defining and measuring quality. Despite significant job creation potential in the sector, staff shortages are quite common, also because of difficult working conditions. Finally, the report analyses long-term care financing and how it would evolve in the future, while also taking stock of the hidden costs of informal care.
The findings will provide a valuable source of evidence and inspiration to prepare the EU initiative on long-term care, announced in the European Pillar of Social Rights Action Plan. Together with the parallel report on pension adequacy, the 2021 Long-Term Care Report offers a unique overview of social protection for older people in our ageing societies. We hope that the report will also inspire policy makers and stakeholders at all levels engaged in systemic reforms and investments in long-term care and its workforce to ensure the well-being of all those in need of care and a vibrant care economy and society.
Nicolas SCHMIT  – Commissioner for Jobs and Social Rights
Peter LELIE – Chair, Social Protection Committee
---
IFSW Europe is Member of European Social Platform.