(CFESS)
Brazil, Latin America & Caribbean
SHS Quadra 6 - Bloco E - Complexo Brasil 21 - 20 Andar - Sala 2001
CEP: 70322-915 - Brasília - DF
Tel: (61) 3223-1652
Tel: (61) 3223-2420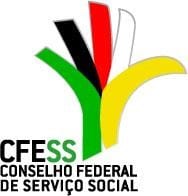 cfess@cfess.org.br
www.cfess.org.br
55 61 3223 1652
https://www.facebook.com/CfessOficial
https://twitter.com/CfessOficial
Name of the President: Kelly Rodrigues Melatti
Number of members: 194.000
Year when the Association was established: 1962
Year when the Association joined IFSW: 1998
Code of Ethics Brazilian Social Work Federal Council
Constitution Brazilian Social Work Federal Council
The Social Work Federal Council (CFESS) is a federal public authority that has the responsibility of guiding, disciplining, regulating, supervising and defending the professional practice of the social worker in Brazil, together with the Social work Regional Councils (CRESS).
In addition to its attributions, contained in Law 8.662 / 1993, the entity has been promoting, in the last 30 years, policies for the construction of a radically democratic, anticapitalistic and in the interests of the working class.
CFESS Law: Law (L8662), Update:  L12317
Constitution: CEP_CFESS-SITE
Is it social Work a University degree?
How many years do you have to study?
Do you have to register to practice social work?