(Talentia)
Finland, Europe
Jaana Manssila
Ratamestarinkatu 11, 00520 Helsinki, Finland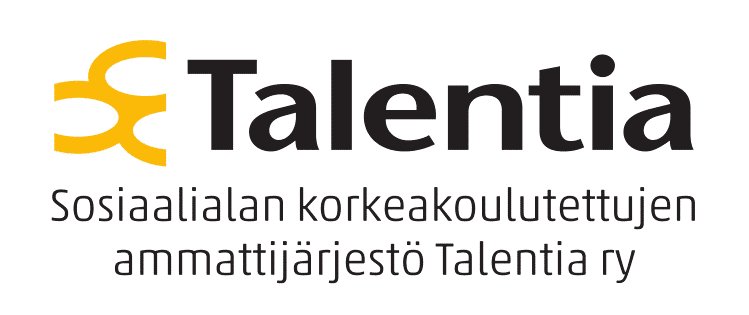 toimisto@talentia.fi
www.talentia.fi
+358 9 3158 6000
https://fi-fi.facebook.com/Talentiary/
@Talentiary
Name of the President: Jenni Karsio
Number of members: 14 247
Year when the Association was established: 1949
Year when the Association joined IFSW: 1968
Constitution Talentia Union of Professional Social Workers
National Social Work Law: The Act on Social Welfare Professionals (817/2015) https://www.finlex.fi/fi/laki/ajantasa/2015/20150817
Talentia promotes and protects the professional and wage interests highly educated professionals in the field of social work, social welfare and early childhood education. The aim of Talentia's activities is to ensure that its members feel well at work, are paid fair wages and can exercise their profession in accordance with their professional ethics.
Is Social Work a University degree? Licensed social workers must have a master's degree from University. Licensed social service professionals must have a bachelor's degree from University of applied sciences.
How many years do you have to study? Master's degree in social work is 300 ECTS (5 years). Bachelor's degree in social services is 210 ECTS (3,5 years).
Do you have to register to practice social work?  Yes. All social workers and bachelors of social services must have statutory licensing and registering in a national register.