(UPSK)
Kosovo, Europe
Mentor Boja
Rr.lluja Braja Nr.16; 40010 Mitrovicë Veriore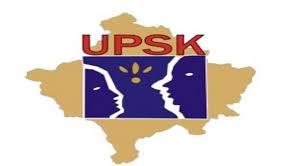 upsk.kosova@gmail.com |
+383 44 164 077
https://www.facebook.com/upsk.kosova
_@SocialKosovo
Name of the President: Mr. Mentor Boja
Number of members: 50
Year when the Association was established: 2008
Year when the Association joined UPSW: 2010
Constitution of UPSW
Declaration of ethical principles of social work in Kosovo
UPSK is a Non Governmental Organization. UPSK is purposefully established:
To promote the rights and the position of social workers in Kosovo by engaging in promoting the work and values ​​of social workers in society to strengthen their role and position.
Protection and realization of the rights of social workers in Kosovo
Empowering the Professional Social Work in harmony with practical work and the development of science and improving the working conditions of social workers.
Strengthening the professional ethics of the social worker
The role of social work in the development and construction of civil society.
Organize activities for the promotion of social work
Encourage and assist social workers in their professional advancement by providing training.
Is it social Work a University degree? Yes
How many years do you have to study? Three years
Do you have to register to practice social work? Yes