(MASW)
Macedonia, Republic of North, Europe
Jagoda Naskovska 
Headquarters Humanitarian. Organisation "Dare Gambaz". 91000 Skopje, Macedonia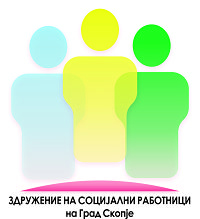 zsr.skopje@gmail.com
www.zsr-skopje.mk
(389) 2 3212 690 || (389) 78 378 056
https://www.facebook.com/ASWSkopje
Name of the President: Mrs. M.Sc. Jagoda Naskovska 
Number of members: 200
Year when the Association was established: 1973
Year when the Association joined IFSW:
Code of Ethics Associations of Social Workers of the city of Skopje
Constitution Associations of Social Workers of the city of Skopje
The Association of Social Work of the City of Skopje is a non-profit, non-governmental humanitarian organization established in 1973. The association started its activities with the aim of developing professional capacities of its membership and disseminating knowledge that would enable social workers to keep up with the latest developments in the field of social work and social policy. In this way, they will be actively involved in helping to solve the problems of citizens at social risk.
Is Social Work a University degree?
How many years do you have to study?
Do you have to register to practice social work?