(MASW)
Malaysia, Asia and Pacific
Room 3, 2nd Floor,
SSAAS Building,
No.16, Jalan Utara,
46200 Petaling Jaya,
Selangor Malaysia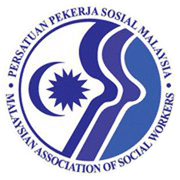 contact@masw.org.my || amybala@gmail.com
http://www.masw.org.my
+603-7954-9379
+603-7958-4981
https://www.facebook.com/pages/Malaysian-Association-of-Social-Workers/130100953750464
Name of the President:Prof. Dr IsmailBabai
Number of members:
Year when the Association was established: 1973
Year when the Association joined IFSW: 1974
Constitution Malaysian Association of Social Workers
The Malaysian Association of Social Workers (MASW) was formed on the 3rd of March 1973, and registered with the Registrar of Societies on the 28th of March 1974 (ROS 1387 Selangor).
Its formation was the result of a general agreement among social workers in the welfare services and in hospitals, that there should be one umbrella body to meet their professional needs. Before that, the medical social workers had already established a Malayan Association of Almoners in 1954, which was later re-named the Malaysian Association of Medical Social Workers (MAMSW) in 1965. Their members had been successful in obtaining professional recognition from the Public Services Department (Pekeliling Perkhidmatan Bil. 9/1977), were active in promoting social work related activities on a regular basis, and were instrumental in lobbying for improved salaries and a scheme of service for hospital social workers. It was proposed that the MAMSW be dissolved and its members absorbed into the Malaysian Association of Professional Social Workers (MAPSW). The dissolution became effective on the 16th of May 1975. In 1989, MAPSW members thought it was redundant to have the qualifying  description Professional in its name and it sought, and was allowed, by the Registrar of
Societies to drop the term from its name. It has since been known as the Malaysian Association of Social Workers
Is it social Work a University degree?
How many years do you have to study?
Do you have to register to practice social work?