(NASWZ)
Zimbabwe, Africa
Makombe Government Complex Block 3 Room 83/99 Zimbabwe

nasw.sec@gmail.com
http://www.naswzim.org
+263 242799001
National Association of Social Workers Zimbabwe
Name of the President: Ms Lina Ruparanga
Number of members: 821
Year when the Association was established: 1968
Year when the Association joined IFSW: 1986
NASWZ is a voluntary professional body for Social Workers in Zimbabwe. The Association provides its membership with a platform to network, share experience and to improve their competences to deliver services. NASWZ acts as the mouth piece for the Social Work profession in Zimbabwe. The Association is a registered Trust and is contributing towards the improvement of human welfare through development projects and Social research.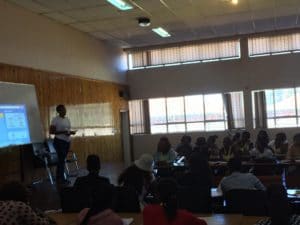 We stand together to celebrate the Achievements of the Social Work Profession over the past year as today marks the 2019 World Social Workers Day. The Social Work practice has brought about great relief to the masses by providing evidence based interventions to ameliorate poverty and social ills. The day is celebrated as a realisation that Social Work has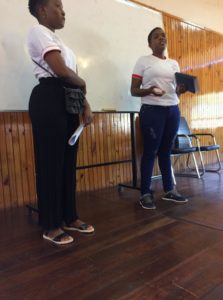 a critical role in the promoting the importance of human relations, social and economic equalities. These initiatives provide a common basis for collaborative and coordinated efforts between various stakeholders in addressing the major challenges of our societies and identify relevant social issues for our profession and beyond. We strongly believe that existence of individuals is dependent upon relationships and interdependency among members of societies. These relationships are also important part social work interventions with clients. Social Workers also need to ensure establishment of good relations among themselves which will create an opportunity for sharing of experiences and mentorship. 
The Day is celebrated when the Nation is grappling with the disastrous effects of Cyclone IDAI. Loss of lives, destruction of property and lifetime investments. As we celebrate the International Social Workers Day let's remember our key role and society expectations. Social Workers are at the centre of responding to the effects economic strife, poverty unemployment and disasters. The unforeseen disasters calls for paradigm change from the responsive mode to more preventive measures which empower the Government, Civil Society, Communities and individuals to mitigate the effects of disasters.
The National Association of Social Workers – Zimbabwe wishes to share a message of hope as we work towards identifying ourselves and raise our banner as social workers and foster good relations with our clients, employers and various stakeholders.
Is Social Work a University degree?
How many years do you have to study?
Do you have to register to practice social work?