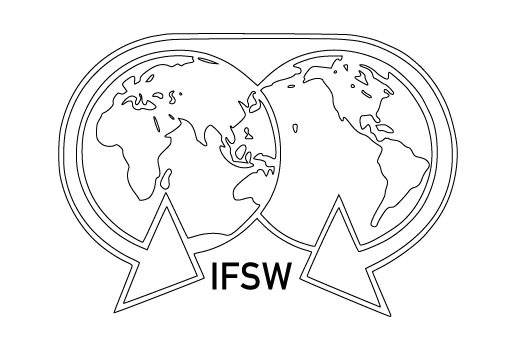 Social work has responded over many decades to the human tragedies that follow the war. The military aggression in Ukraine will result in death, destruction, more human rights abuses, large-scale refugee movements, and the traumatization of people.
Historically we have seen that land disputes on this international scale, apparently fueled by the need for power and control, affect all our shared futures. A conflict of this proportion will also result in driving higher prices of key commodities throughout the world contributing to the increasing levels of poverty and exacerbating the climate change agenda. This affects everybody worldwide.
We see our world leaders struggling to find a peaceful way forward. As a profession based in and working with communities and conflict, we recognize the role of civil society in standing up for peace and the recognition of dignity and respect of all people.
Disputes over land, borders, and national identity need to be resolved by building respectful relationships based on trust and a joint vision for shared futures. Our profession's experience includes supporting civil society to influence peacebuilding in Northern Ireland, El Salvador, Rwanda, East Timor, and many other places. We have learnt that a key ingredient is creating the space for people to listen to each other, overcoming people's insecurity, and equipping them with confidence to reestablish trust, the basis of all good human relationships.
Through civil society action and protest, even the most entrenched or hateful political processes can be changed. Examples of this are civil rights movements which have fundamentally improved the lives of populations.
As part of the people's movement for global change, we are working with many international partners and communities to co-build a peaceful and sustainable world.
Join us here, https://newecosocialworld.com/
IFSW Secretary-General, Rory Truell commented:
Dear friends and social work colleagues in Ukraine, on each of these days we feel terror with you. We shed tears with you. We experience the disbelieve of this injustice with you. We use all our power to bring this horrific and inhuman invasion to a stop. We, the entire global social work community stands in support of your right to freedom. We stand with you and against Putin's invasion. Our social work colleagues across the world, including in Russia, uphold your right to be free from all attacks, violence, invasion and for your right to stand proudly and safely in your own country. Social workers in all the border countries are working tirelessly to support the Ukrainian people fleeing for their lives. Social workers in other parts of the world are working with their governments to create support for refugees and for their governments to further act to bring this invasion to stop. We are with you.