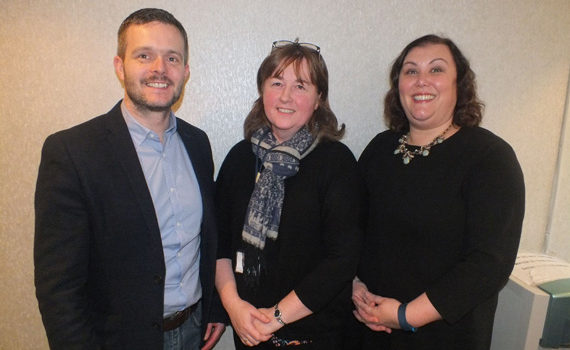 Northern Ireland Assembly Member Robbie Butler has grasped the opportunity to become a social worker for a day. The Lagan Valley MLA learned about the crucial work undertaken by social workers by engaging with social work teams in the South Eastern Health and Social Care (HSC) Trust.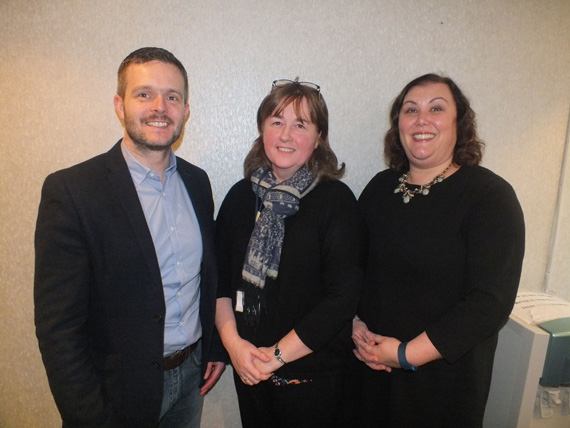 The Social Worker for a Day event was run in partnership by the Northern Ireland Association of Social Workers (NIASW) and the South Eastern HSC Trust. The event saw Mr Butler spend time with a Community Mental Health Team to learn first-hand about the help social workers provide to people with mental health problems. The Stormont Health Committee member also met with Children's Services social workers to discuss the role they play in safeguarding children and assisting families in need of support.
Carolyn Ewart, NIASW Country Manager, welcomed Mr Butler's willingness to get involved. Carolyn said: "Across Northern Ireland social workers work to support people and help improve outcomes in their lives. Our Social Worker for a Day events help our politicians gain a clear understanding of the demanding work undertaken by social workers and I thank Robbie for his enthusiasm to learn about the challenges faced by the profession".
Speaking about his experience Mr Butler said: "Today highlighted the importance of the work undertaken by social workers in helping vulnerable adults and children. The commitment of staff in supporting and safeguarding people most in need is praiseworthy and I would like to thank NIASW for arranging today's visits".
Brendan Whittle, Executive Director of Social Work welcomed the visit by Robbie Butler, MLA saying: "It is wonderful to see our elected representatives taking an interest in the vital work that our Social Workers do. Social Workers work alongside people from all walks of life at times of need or vulnerability. I am really pleased that NIASW has organised this opportunity for one of our MLAs to spend a day with our Social Work teams to learn more about what they do and how they make a difference."
For more information, please contact Andy McClenaghan, Northern Ireland Association of Social Workers,