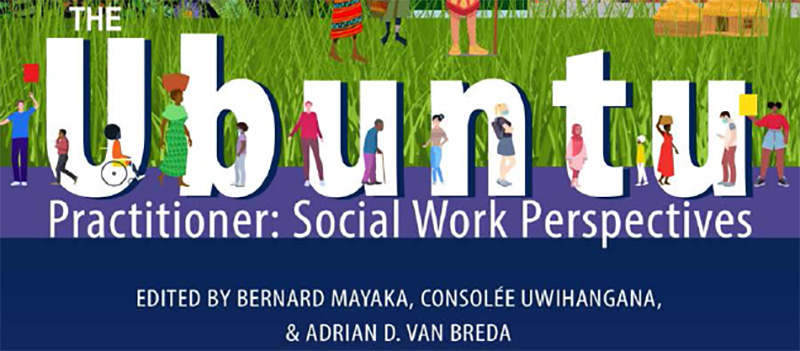 IFSW is delighted to present a new book that explores Ubuntu from a Social Work perspective. Contributions from across Africa and beyond highlight lived experiences and best practices along the profession's journey with the gift of Ubuntu.
Joachim Mumba, IFSW Global President, said: "Possessing a copy of this book will add value not only to your being but to your professional life too. You can read it from the beginning till the end, or you can commence reading it from a chapter that appeals to you most. You can potentially find the exact lesson or thought you might be looking for or need in this moment in your career. If this book has found you, it was probably looking for you for a purpose."
Mayaka Bernard, one of the editors, added: "Ubuntu advocates for creative alternatives for sustainable responses to life experiences at all times, while emphasising on care, respect, and well-being of every individual in the society as well as the environment. This book shares and presents practical examples useful in social development, social work practice, education and training to strengthen social solidarity and global connectedness".
Download your free copy here.