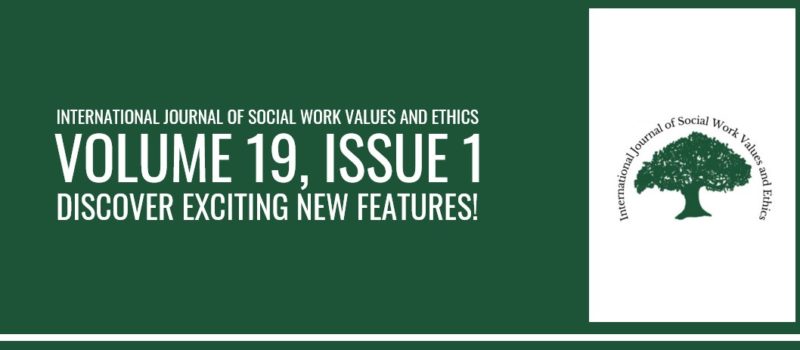 IFSW is pleased to announce that the Volume 19, Issue 1 (2022) of the International Journal of Social Work Values and Ethics has just been published, and to highlight a number of new features that have been implemented with this very issue. These include an all new, modern and sleek design, full HTML text, Google Translate integration, DOI numbering, and full citation meta data.
Pascal Rudin, who is a member of the Journal's Policy Advisory Board, and who oversees the Journal's operations, said: "The implementation of these exciting new features are an important milestone for the Journal. IFSW now assigns a digital object identifier (DOI) to all articles. This increases the authenticity of the Journal and reflects the growing impetus for an international culture of citation using the DOI system to highlight research data as legitimate and citable contributions to the scholarly record."
While this may be the most important feature for the Journal's reputation, there are other exciting ones. For example, the all-new design of PDF articles alongside full HTML texts maximises readability and accessibility, allowing to read articles on devices of any size, including tablets and even smartphones. And, accounting for our increasingly international readership, Google Translate integration now allows automatic translation of these full HTML texts into a large number of languages.
However, as Pascal Rudin emphasises, his favourite new feature is the provision of full meta citation data for all content. "This allows our readership to download citation data, including PDF full text files, into their Citation Management Software (such as EndNote, Mendeley and Zotero) at the ease of a click. During my own PhD journey, this has been an indispensable functionality. I am delighted that we can now offer that to our global readership."
Read more about these exciting features here.
We wish you an interesting read. See all articles as full HTML text or download the full issue as a PDF.