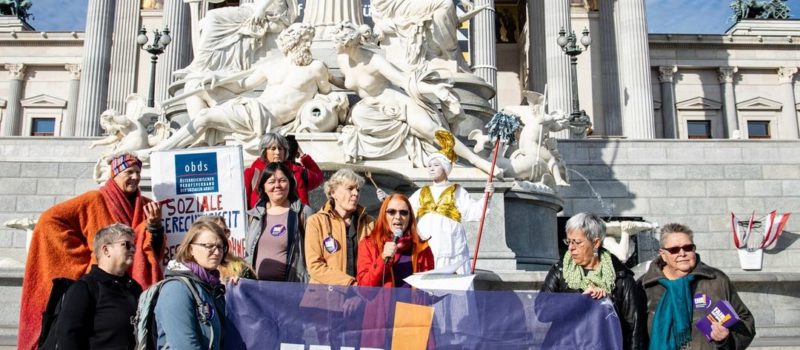 On October 17, 2023, the FAIR alliance delivered an "alternative budget speech" to Parliament, addressing key issues related to care work, poverty, distributive justice, and their economic implications.
This speech expanded the focus on social work as an essential aspect of care work. Social work, despite its extensive range of activities and significance across society, often lacks the recognition it deserves. The speech emphasized the inestimable value of social work, especially during crises such as the recent pandemic, where it proved its sustainability.
The ongoing austerity policies have resulted in social work professionals facing precarious working conditions, impacting the quality of services provided to recipients. Shortages in personnel and time resources lead to long waiting times or a complete lack of support. Additionally, a lack of legal regulations and insufficient training opportunities exacerbates these issues.
The Austrian Professional Association of Social Work (OBDS) supported the FAIR alliance's call for investment in care work and emphasized the economic benefits of doing so. They demanded an end to austerity policies in the care sector, the establishment of better framework conditions for care work, and the recognition of social work's relevance through the implementation of professional regulations. They also called for increasing the budget for social services and expanding high-quality training programs for social workers to ensure quality assurance for both people and professionals.