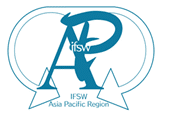 The 4th "One Belt One Road" Social Work and Charitable Cooperation Development Forum held in Zhengzhou, China – 15 December 2020.
On December 15, 2020, the 4th "One Belt And One Road" Social Work and Charity Cooperation Development Forum was held in Zhengzhou, Henan province. More than 130 people including social workers and representatives from charity, public welfare and enterprise sectors attended the meeting.
The year 2020 is truly extraordinary in human history. The epidemic continues to spread and leaves huge impact on the economic and social development to all countries. In the process of fighting against COVID-19, just like China did, many countries along the Belt and Road have given full play to the power of social work and charity in overcoming the outbreak, economic recovery and made great contributions in boosting confidence among people. As community is the main battlefield for mass prevention and control of the epidemic, and in order to better understand the role of social work and charity in epidemic prevention and control, and to discover how to integrate the efforts of all parties to build and maintain community stability and build a new life under the new circumstances, the theme of this year's forum was adjusted from "Anti-Epidemic and Poverty Alleviation" to "Working Together for a Shared Future".
The forum is guided by China Association of Social Work, China Charity Federation, China Federation of Network Social Organizations, TUS Holding Co.,LTD and co-hosted by Zhengzhou Association of Social Work.
Ms. Jinli, the Deputy Secretary General of China Association of Social Work addressed in her speech that President Xi Jinping has stressed the importance of making "One Belt And One Road" into a road of cooperation, a road of safeguarding people's health, a road of economic and social recovery, and a road of increasing development potential. Therefore Charity and Social Work shall undertake the due obligations. As the promoter of social work industry and the main representative of International Association of Social Workers in China, China Association of Social Work has and will always take professional leadership as our responsibility for interconnected development, building platforms and linking resources, and continuously promoting international cooperation and operation capacity.
Hu Keming, vice president of the China Charity Federation said that the close collaboration between social work and charity will help release resources and professional advantages to the maximum extent and provide the best service for the disadvantaged groups. Through this platform, we hope to share with more charitable forces and partners that are committed to "One Belt And One Road" building the experience of China's charitable forces going global, and explore plans and paths to building the "One Belt and Road".
Wang Jiwu, the Chairman of TUS Holdings., LTD and vice president of CASW addressed in his speech that the role of social workers will continue to grow. Through the forum, we spread the concept of public welfare to the social emerging industries, and at the same time let social workers discover and understand the role of science and technology, the combination of science and life will be the future direction.
Zhang Mingsuo, the president of Zhengzhou Social Work Association, congratulated the forum on behalf of Zhengzhou's social workers and public welfare officials. According to Zhang, Zhengzhou was one of the first places in China to offer social work education and professional services. Zhengzhou University started its social work program in early 1988 and has trained thousands of social work professionals over the past 30 years. In the past decade, social work in Zhengzhou has entered into a period of rapid development. There are currently more than 2,000 certified social workers and 108 social work institutions in Zhengzhou.
Mr Liujing, Vice President and Secretary-General of China Association of Social Work delivered a speech on "Integrating Social Work and Charity Welfare, Working Together for a Better Future". Huang Haoming, vice president and professor of Shenzhen International Commonweal College shared his studies of the background on "One Belt and One Road" construction, the cooperation system of people-to-people connectivity, the analysis of external environment, the challenges and advantages faced by the three communities, and the specific countermeasures to achieve the goal of people-to-people connectivity.
Dr. Rory Truell from the International Federation of Social Workers and Ms. Rose Henderson from IFSW-Asia Pacific Region also joined the forum by sending their greetings and speech. Other countries including Iran, Korea and Russia also shared their experience and learnings in fighting against the pandemic.
In the conclusion, Mr. He Jianmin, vice president of China Association of Social Work paid high tribute to front-line social workers who have made significant contributions in fighting against COVID-19 and expressed sincere gratitude to the international community for their sharing. At last, he wished next forum to be more effective and representative.