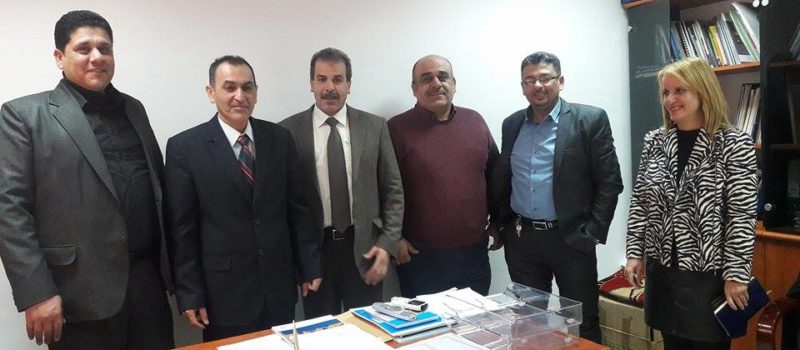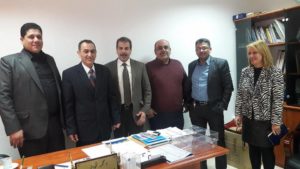 This week IFSW member The Palestinian Union of Social Workers and Psychologists (PUSWP) meet with the Director General of Guidance and Counselling at the Ministry of Education in Ramallah to highlight counselling and social work related issues in schools and to discuss plans to develop a law which will be help organise the social work and social services in Palestine.
Director General Mr. Mohammad Al Hawash expressed his appreciation for the efforts carried out by the PUSWP General Secretary Dr. Iyad Othman. He noted his appreciation for the joint cooperation and coordination between the PUSWP and the organizations and the ministry. In addition to this cooperation Dr. Iyad Othman highlighted a range of issues including the need to improve the recognition of social work approaches and concerns about social workers pay and conditions.
In the photo from left to right: Mrs. Ilham Qaderey, Raed Amira, Dr. Iyad Othman, Dr. Imad Eshtaya, Mr. Mohammad Al Hawash, Dr. Mahmoud Abu Zaid.