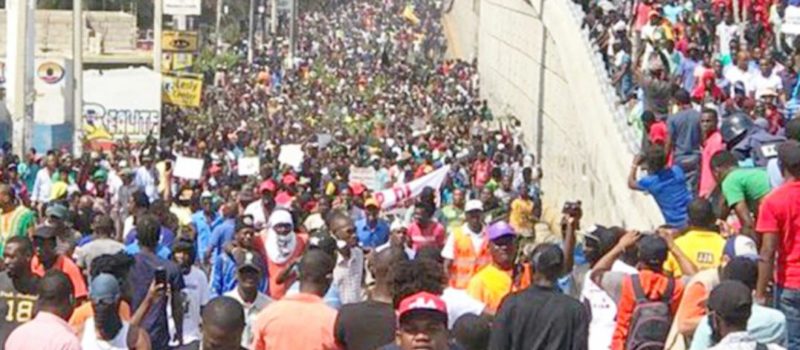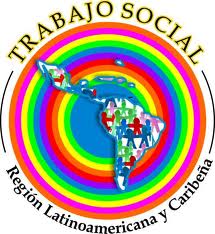 Click here to read the statement in English
Los 17 países que formamos parte de la Federación Internacional de Trabajo Social para la Región de América Latina, de la cual participa la Asociación Haitiana de Trabajadores Sociales (AHATRAS),  exigimos el cese de la represión hacia el pueblo haitiano que se manifiesta en las calles. Hacemos un llamado para que surja una concertación internacional y nacional que establezca la ruta para que el hermano país pueda brindar una vida digna y garantizar los derechos humanos de su población.
Nos ubicamos en el acompañamiento al pueblo haitiano que ha estado atrapado por décadas en ciclos de incertidumbre y precariedad política y económica.  En estas semanas, un movimiento de pueblo, dirigido principalmente por jóvenes ha liderado las manifestaciones en la calle.  Todo esto, producto de su cansancio de vivir sin derechos básicos como el acceso al agua, la alimentación, la atención médica, las comunidades hundidas en condiciones de miseria y otros asuntos graves que incluyen a miles de niños muriendo de hambre. Trasciende en los medios de comunicación la proximidad a que el sistema eléctrico del país colapse por la falta de pago del Gobierno.
La República Haitiana atraviesa una crisis social y económica que incluye un aumento en los niveles de inflación de casi el 20 por ciento, la depreciación de su moneda, migración y corrupción en todas las esferas.   Mientras el pueblo de Haití experimenta la miseria y el Gobierno anuncia su incapacidad para atender las necesidades básicas de la población,  una elite política del país compuesta por quince ex funcionarios malversó más de dos mil millones de dólares destinados a servicios sociales.  Las manifestaciones se centran en la exigencia de renuncia al Presidente del país y las personas en las calles han hecho un llamado a la comunidad internacional para que se retire el apoyo al presidente haitiano.  Para el 16 de octubre del 2019, las protestas tenían un saldo de 20 muertos en seis ciudades.  Entre las personas muertas hay un periodista. En tres años, 3 reporteros han perdido su vida.
Reclamamos que la comunidad internacional atienda la crisis de Haití con medidas internacionales y locales que realmente atiendan el empobrecimiento del pueblo haitiano. Denunciamos y exigimos el cese de la violación constante de derechos humanos y que se detengan los aumentos en los servicios básicos que precarizan la vida de las personas que viven en el país.  Rechazamos los actos de violencia que han ocurrido durante las manifestaciones y que ha costado vidas humanas.  Es tiempo de ubicar a la República haitiana en la mira y acabar con las décadas de invisibilización que han sufrido, para concertar un verdadero movimiento emancipatorio que garantice la vida digna de las personas haitianas.
Larry Alicea Rodríguez, MTS, JD. Presidente Regional
Dra. Tânia Maria Ramos de Godoi Diniz. Vicepresidenta Regional
Lic. Xanthis Suárez García. Comisionada de Derechos Humanos
Lic. Alicia Yáñez Merino. Comisionada en la ONU, CEPAL Santiago
Dr. Iván De Jesús Rosa. Comisionado para la Agenda Global
Dra. Marinilda Rivera Díaz. Comisionada de Educación
Magíster Kenia Batista. Comisionada de Ética
Magíster Jenny Linares. Comisionada de Pueblos Originarios