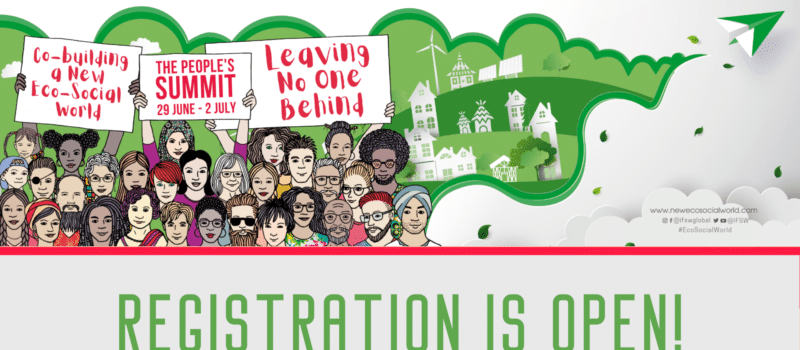 Registration is now open to The People's Global Summit. Co-building a New Eco-Social World: Leaving No One Behind
29th June to 2nd July 2022 – Online.
IFSW International Federation of Social Workers
is co-facilitating the
#PeopleSummit
and calls for action from the social work profession to engage with people and their communities to build a global conversation on values and actions needed to ensure that we have a sustainable world to enjoy, where there is reciprocal confidence, trust and respect so that everyone knows they belong.
Register now to be part of this historic event and commit to co-designing and co-building a sustainable world where all people live with trust, confidence, security and feel that they belong.