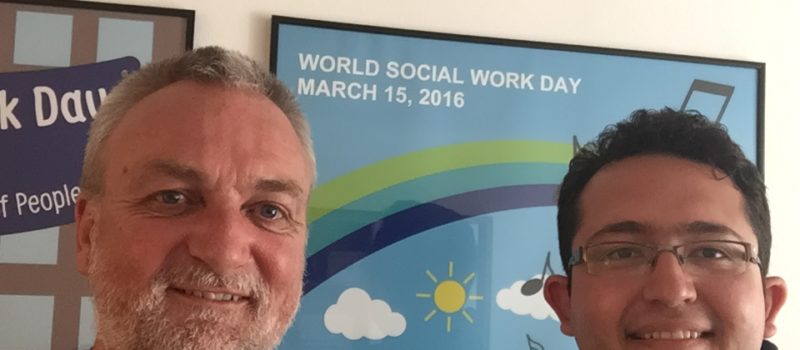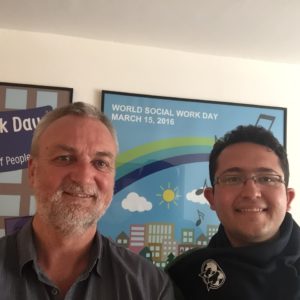 Hamed Olamaee head of international affairs of Iran Association of Social Workers meet with IFSW Secretary General, Rory Truell at the IFSW office in Switzerland to discuss developing and heightening links with other IFSW members and to examine the experiences IFSW members in strategically positioning the social work profession in their societies to achieve the best social outcomes.
Dr Truell said, "Iran is a very active member and since joining IFSW in 2012 has regularly contributed to the development of the profession. Their recent report on their World Social Work Day activities and their 2015 – 2016 report highlights their work in developing job assistance programmes, promoting social health at the national level, promoting social dialog platforms and contributing to social policy from a social work perspective. They have a high profile in Iranian media and it is wonderful that Mr Olamaee is reaching out to share these experiences with other IFSW members.
Mr Olamaee said, "We are very proud to be a part of the IFSW and promote the profession in Iran. For example in 2013/14 we consulted the NGOs, the government and social workers throughout Iran on the proposed new global definition of social work and supplied this information to IFSW. When the definition was finalised, we translated it into Persian and made copies for all the social services and stakeholders throughout Iran. We want to strengthen our links with other IFSW members so that we can learn from each other and assist in strengthening the international profession."
The Iranian Association of Social Workers is commemorating its 60th anniversary in November 2017. Representatives are also intending to participate in the Asia-Pacific Social Work conference this September and also the 2018 World Social Work conference in Dublin.