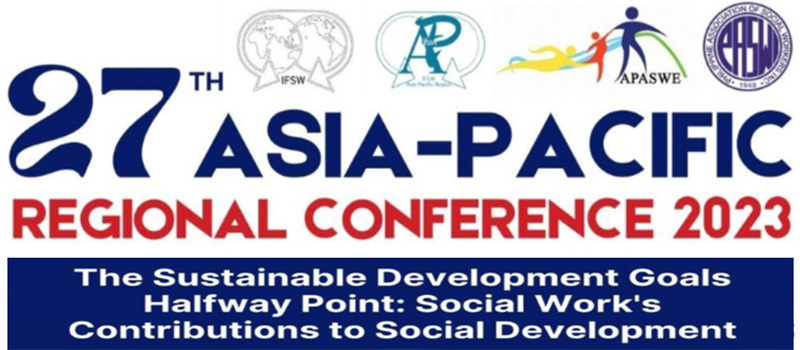 The following statement has been endorsed by the participants of the 27th IFSW Asia-Pacific Conference:
In an inspirational display of solidarity and commitment, over 1,000 social workers from across the IFSW Asia Pacific region and beyond gathered in Cebu, The Philippines, to discuss progress at the halfway point towards achieving the Sustainable Development Goals (SDGs). The conference, organised by the Philippines Association of Social Workers, brought together professionals dedicated to driving positive change in their communities.
The event highlighted the pivotal role of social workers in translating the SDGs into real, meaningful impact within local communities. As the world marks this critical midpoint, these dedicated professionals are at the forefront of efforts to create a shared future that leaves no one behind.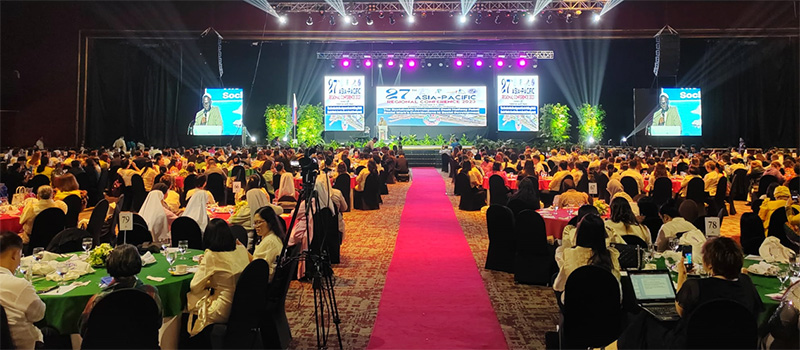 Participants of the 2023 Asia-Pacific Conference in Cebu, The Philippines
Machiko Ohara, IFSW Asia-Pacific President, commented: "The SDGs represent a bold and ambitious vision for a better world, encompassing critical issues such as poverty reduction, gender equality, quality education, clean water, and climate action. However, turning these global objectives into tangible improvements in people's lives requires more than just international agreements and policy frameworks. It requires the dedicated efforts of social workers who are embedded within communities, understanding their unique needs, strengths, and challenges".
David Rose, President, APASWE, added: "Across the whole region some key challenges where social work can be a key part of the social development response include the impacts of climate change and environmental degradation, natural and people made disasters and response, poverty and inequality, protection and wellbeing of children, gender equality and gender-based violence, movements of people across borders and mental health and wellbeing. For social work education, which is the particular focus of APASWE, our task is how to prepare the social work workforce that will play a key role in addressing these social development challenges. This conference provided many opportunities for us to see how these social development challenges can be addressed.
Joachim Mumba, IFSW Global President, added: "As we mark the halfway point in the journey towards achieving the SDGs, we are reminded of the urgent need for collective action and transformative change to address the pressing global challenges. Social workers are often the unsung heroes of sustainable development. They work tirelessly to empower individuals, families, and communities to overcome barriers and achieve their full potential. Yet, despite all efforts, the world still faces many challenges. War and conflict persist, natural disasters are increasingly frequent, and climate change threatens the very foundations of our planet".
To overcome these challenges, social work takes a community-led and indigenous wisdom-informed approach to bring about transformative change. Social workers engage with local communities and populations, empowering them to lead initiatives that promote peace, environmental conservation, and social justice.
Together, we can co-design and co-build a future that aligns with the values of the People's Charter for an Eco-Social World and the principles of Buen Vivir, ensuring a world that truly leaves no one behind.