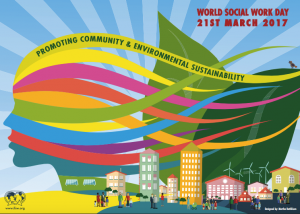 World Social Work Day 2017  (WSWD) was on the 21st of March. The theme 'Promoting Community and Environmental Sustainability' related to the third pillar of the Global Agenda for Social Work and Social Development.
"The global profession is getting stronger each year and in 2017 we witnessed the largest mass movement of a united social work profession taking action with an essential message on sustainability", said IFSW Secretary-General Rory Truell. "IFSW thanks and congratulates all social workers who took part in these events".
Interested in the history of World Social Work Day?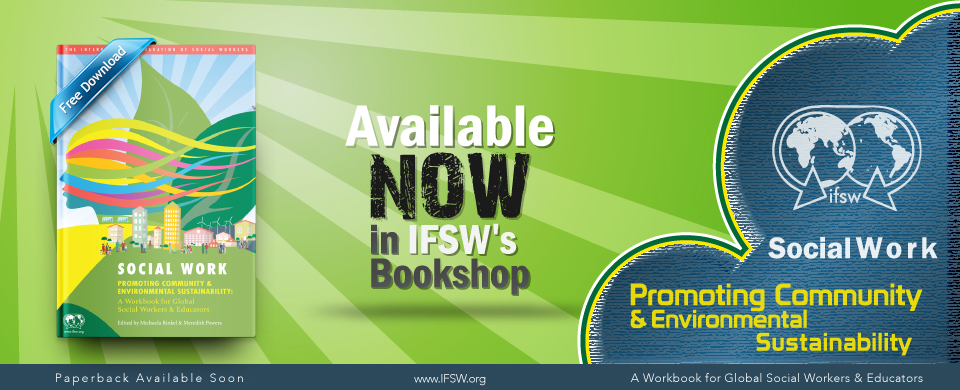 All social work partners and members are welcome to co-brand the WSWD poster by adding their logo alongside the IFSW logo.
Events on World Social Work Day 2017
IFSW organised events on World Social Work Day as part of its representation work at the United Nation offices in Geneva and New York. More information about our work at the United Nations.
Please find below more information on these events.
WSWD activities by country