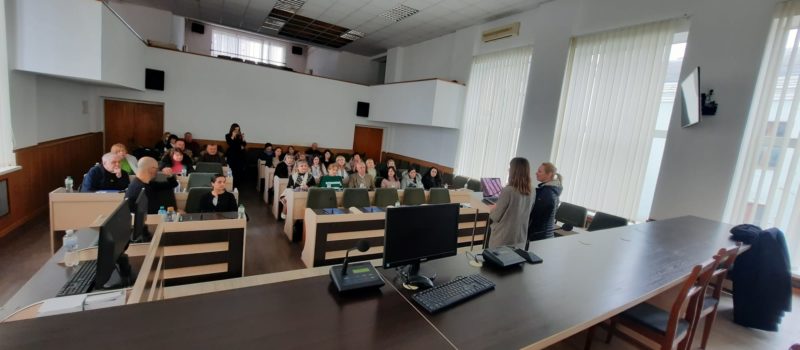 On the 14th of February IFSW and AsproAS in partnership with the Kamianets-Podilskyi District and the Association of Social Workers in Ukraine, organized a seminar on "Social work with youth at risk" in Ukraine. This follows increasing concern for their welfare as more and more young people are travelling unaccompanied to the district after their parents have been killed in the war zones. A number of the young people have formed groups and engage in crime to obtain drugs and food while squatting in substandard abandoned buildings.
Social workers have engaged with a number of the young people who have identified that training would be helpful to them as it would enable them to enter the workforce and live more stable lives.
The seminar "Social work with youth at risk" discussed a range of subjects and strategies, including applying social work principles when working with youth and recognising them as a partner to solutions; approaches to working with young people and their extended families, and the co-organisation of services to assist their integration into supportive communities. More than 40 participants took part in the event.
The Community Social Work Centre continues to attract more and more people attending the activities. People from the area take and or lead courses and workshops that strengthen resilience and community relationships.  The system of exchanging vouchers, earned through community activities, for products in the social supermarket works remains a key process as it recognises that everyone has something to contribute in the community and supports a dignified process of shopping rather than aid.
The IFSW Kamianets-Podilskyi Partnership acknowledges and thanks Eriks Development and IFSW member organisations for their continued support of this work.