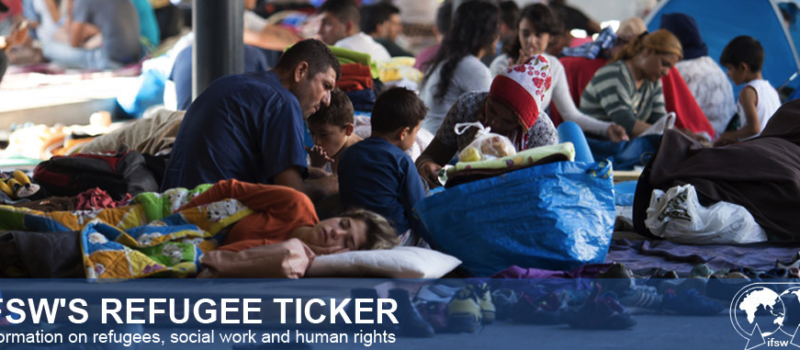 Social workers from around the world are advocating for the rights of refugees, supporting families and children to reach safe places, integrate into new environments, and establish/rebuild family and social networks.
To support this work The IFSW Refugee Ticker/Platform provides live updates and information for social workers working with refugees and their new communities. This platform enables social workers to record accurate information and to make links across cities, countries and regions.
All social workers working with the refugee crisis are encouraged to get involved with this platform by adding their feedback, comments and information. Such information will be helpful for other social workers, and in planning the best possible responses to this crisis.
IFSW Secretary-General, Dr Rory Truell said, "This platform is an excellent example of social workers planning and working together in response to this enormous crisis. It is vital that we make clear social work links between the countries that people are fleeing, the countries that refugees are passing through, and the countries where people are seeking refuge and are attempting to rebuild their lives. These links, information and joint planning will play a critical role in supporting refugees now and in the years to come", he said.
Participate in the IFSW Ticker