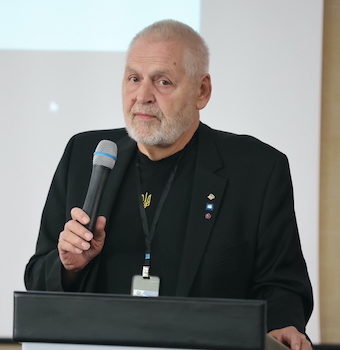 Social work responds to crises and challenges that threaten the well-being and life of people and communities.
Crises do not respect national borders. Therefore, solutions must also be developed across borders. The International Federation of Social Workers (IFSW Europe) as professional community provides a platform for experts to share their insights, research findings, and innovative solutions.
This collective wisdom enhances the overall understanding of complex problems and informs effective strategies.
Crisis responses often require resources such as funding, technology, and expertise. International professional communities can mobilize these resources more effectively by connecting individuals, organizations, and institutions willing to contribute to solving pressing international issues.
Social workers also excel in engaging with communities to understand their unique needs and strengths. They can facilitate community-driven initiatives that promote resilience, cooperation, and self-help during challenging times.
This is exactly the approach we pursue as social workers together with our colleagues from the local administration. In response to jointly identified problems, we develop specific projects within the project framework and cooperate with local, national and international partners. The professional associations of social workers and their umbrella organization IFSW play a major role in this.
In a war situation like the conflict in Ukraine, the role of international professional communities and social workers becomes even more significant due to the complex and sensitive nature of the crisis. The combined efforts are vital for providing immediate assistance, addressing long-term consequences, advocating for human rights, and contributing to peace and stability in the region.
While our Ukrainian friends fight for military victory with tremendous effort and ultimate dedication, we take care of the people of the country and their challenges of life after the war.
The army will win this war – but we also have to win the peace!
What society will the soldiers find when they return from the front?
What chances and opportunities will they and their families find in this society?
How can traumatic experiences be processed and a future of peace and social security be built?
Here is our responsibility as social workers.
With the project in Kamjanets-Podilskyj we have accepted this responsibility.
Herbert PAULISCHIN
Social Worker
IFSW Europe Project Coordinator for Ukraine
IFSW Europe Representative to United Nation
For more information, visit: https://www.ifsw.org/social-work-in-ukraine/