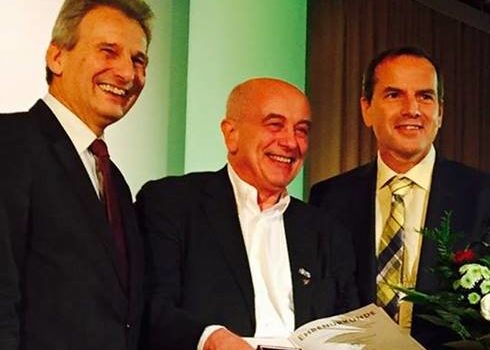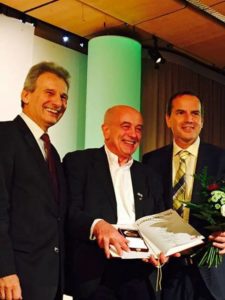 Long standing IFSW volunteer Georg Dimitz from the Austrian Association of Social Workers has been honoured by the Austrian Trade Union Federation for his lifetime commitment as a staff representative and his role in developing social work in Austria.
IFSW Secretary General, Rory Truell visited Vienna last month and saw Mr Dimitz achievements first-hand:'I was deeply impressed when visiting Integration House a community project for refugees which Mr Dimitz created more than 20 years ago. The centre now has a well-established Psych-social Care Department, a Social Education Department, Counselling Centre, as well as education centres that offer a wide range of education opportunities for refuges. The centre is empowering and puts the needs and aspirations of refugees at the heart of all its activities. Mr Dimitz award is fully deserved', Mr Truell said.
Integration House is a social work and refugee co-led environment and represents only one of Mr Dimitz achievements. He was also instrumental in the development of the Austrian Association of Social Workers (OBDS).
Mr Alois Pölzl, President of the OBDS welcomes the decision and said: 'Our association and all our members owe a lot to Georg Dimitz. He struggled successfully for a better reputation of our profession and always felt obliged to the liberation and enhancement of our clients'.
END