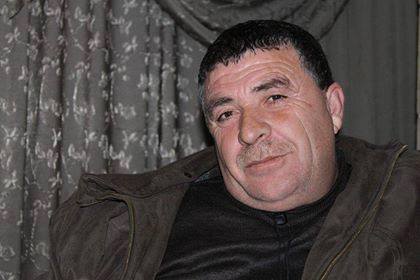 Hashem Khader Abu Maria, 45 was killed last week while peacefully participating in a solidarity march with Gaza. Israeli forces shot Hashem in the chest with live ammunition as he stood still at the demonstration in solidarity with Palestinians in Gaza after Friday prayers in the West Bank town of Beit Ummar. Hashem was not participating in the violence when a bullet struck him from a distance of 100 meters, witnesses said. Two other protesters were killed in the same march, and at least 10 sustained injuries.
Hashem served as the coordinator of Defense for Children International community mobilization unit, promoting constructive child participation throughout the Occupied Palestinian Territory. His most recent work focused on Palestinian teens monitoring and documenting child rights violations in Hebron.
Representatives from the Palestinian Union of Social Workers and Psychologists in Bethlehem said that Hashem was a social worker and human rights activist and one of their most active members who participated in establishing the Social Workers Union in Hebron. The PUSWP have called the killing an 'ugly crime'. IFSW Secretary-General Rory Truell said social workers from across the globe will be mourning alongside and Hashem's family, community and the PUSWP.
Hashem Khader Abu Maria is survived by his wife Samira, his son Ayham, 11, and his two daughters, Siba, 6, and Majdal, 13.
Click here to see IFSW's statement: IFSW supports UN call for an immediate ceasefire and recommencing of negotiations of a peace settlement that removes the blockade of Gaza and the occupation of all Palestine