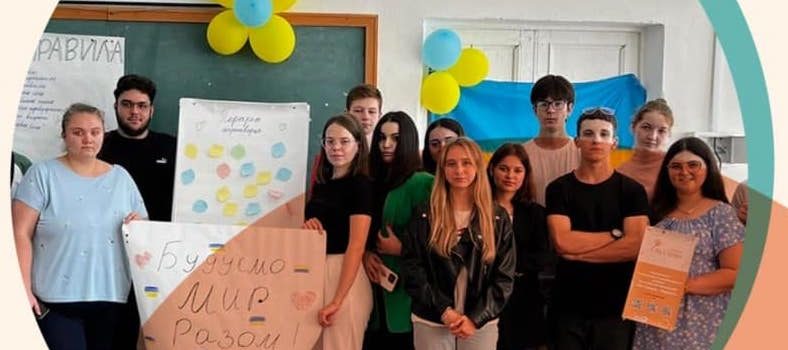 November 5th holds special significance in Ukraine, as it is a day dedicated to acknowledging the invaluable contributions of social workers. This holiday was officially designated by President Leonid Kuchma in the year 1999.
On this day, social workers in Ukraine have to make visible the essential role they play in addressing the multifaceted challenges of a country marked by humanitarian needs, war-related losses, and the pressing need for long-term comprehensive social services.
The International Federation of Social Workers in Europe (IFSW Europe) is actively engaged in emphasizing the indispensable role that social workers play in the practice of social services, enabling individuals to overcome challenges and enhance their quality of life.
Social workers being active in practice in Ukraine often find themselves between providing humanitarian support and addressing the long-term need for sustainable social services.
They are working tirelessly, dealing with the immediate consequences of war and humanitarian crises while simultaneously striving to build a foundation for lasting social change.
Striking a balance between immediate relief and long-term development is no easy task, and it can sometimes leave social workers feeling isolated and unrecognized.
For many social workers, the process of creating their professional identity can be arduous.
Professional social workers still need to make a lot of efforts to increase their visibility and recognition. This can help society better appreciate the profession's vital role in addressing social challenges and improving the well-being of individuals and communities.
IFSW Europe strives to highlight the importance of having social workers in professional roles who hold university-level education and are committed to ongoing professional development. Empowered social workers are better positioned to advocate for policy changes and reforms that can improve their practice and the lives of the people they serve. They have a stronger voice in shaping the future of the profession and social services.
Therefore, November 5, 2023 is a day to celebrate the resilience and dedication of professional social workers in Ukraine.
Ana RADULESCU
President IFSW Europe