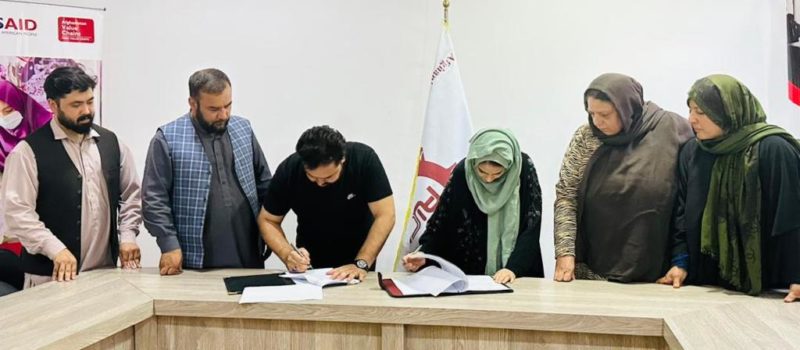 This marks a significant milestone in the journey of engaging social workers in supporting individuals and communities. The Afghanistan Professional Organization of Social Workers (ASO) has taken a crucial step forward towards empowerment and progress by formalizing a Memorandum of Understanding (MoU) with the Afghanistan Women's Chamber of Commerce and Industry (AWCCI).
This strategic partnership is driven by a shared commitment to promoting both business growth and social work development. It signifies a deep dedication not only to creating job opportunities but also to nurturing the entrepreneurial spirit among Afghan women.
Together, ASO and AWCCI are paving the way for women entrepreneurs to thrive, thereby making a collective contribution to the socio-economic development of our beloved Afghanistan.
This collaboration exemplifies the broader role that social workers can play in promoting positive change in their communities. By bridging the gap between social work and economic development, ASO and AWCCI demonstrate the potential of social workers to be catalysts for progress, empowerment, and prosperity for all. This partnership provides an inspiring example for social workers everywhere, illustrating the power of collaboration and the limitless opportunities for positive impact.
Massoud Ayoubi
President The Afghanistan Professional Organization of Social Workers (ASO)