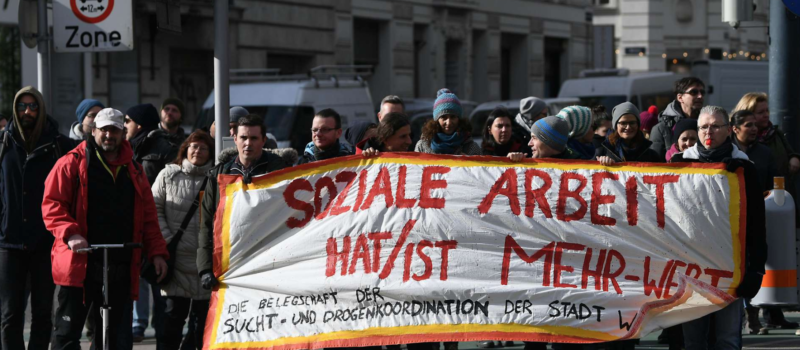 Social workers joined the 13 different organizations in the private care, health and social sector who demonstrated today in the street to reduce the working hours from 38,5 to 35 hours per week.
The 35-hour week must be introduced urgently, especially to prevent burnout and to promote the health of employees.
The warning strike was a good start, said Alexander Magnus, chairman of the employees committee, Vienna. He added that: if the social field stops working, all the country will stop.
Ana Rădulescu, President of IFSW Europe: The functioning of a society depends on existence of high quality social services based on motivated staff.