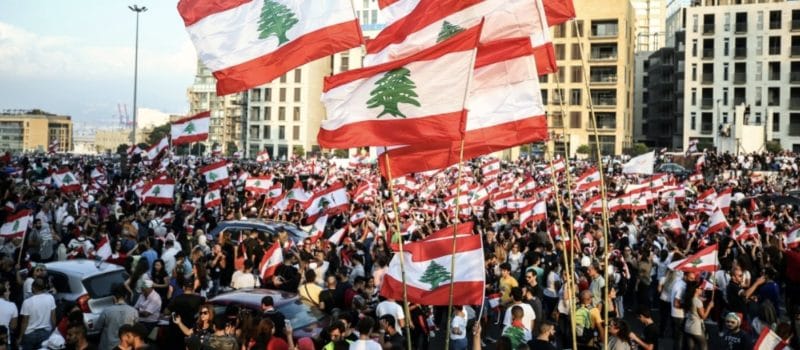 Social workers in Lebanon are welcoming and supporting the protests that are building in momentum around the country. The demonstrations began after a proposed government tax on WhatsApp voice calls but escalated as demonstrators turned their focus to broader grievances such as government corruption, economic mismanagement and poor public services.
The President of the IFSW member organisation in Lebanon, (the Association des Assistants Sociaux au Liban), May Moufarrej Bounader commented:
What has been going on for four days in our country is simply great. For us who are on the front line in the face of the hardships and desperation of our fellow citizens, and the hardships and discouragement we face as individuals, this uprising and peaceful demonstrations are a great hope for the future. Citizen conscience is the breeding ground for a work of change.
Silvana Martinez, IFSW President and Rory Truell, IFSW Secretary-General jointly added "Social workers taking peaceful action and protest to defend democracy and human rights has a long tradition in the profession. IFSW is delighted that public protest has again shown its effectiveness in the last days in Ecuador. Now social workers worldwide stand in solidarity with their colleagues in Lebanon, Chile, Hong Kong and all places where people are defending the right to welfare services, the right to freedom, and right to live dignified lives. We give them our full support".