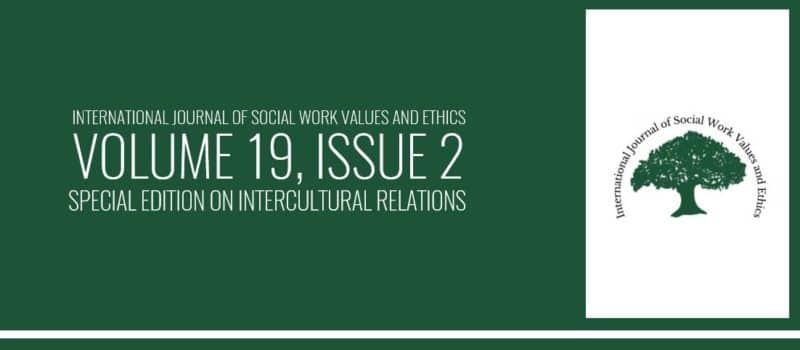 IFSW is pleased to announce that the Volume 19, Issue 2 (2022) of the International Journal of Social Work Values and Ethics has just been published.
Pascal Rudin, who is a member of the Journal's Policy Advisory Board, and who oversees the Journal's operations, said: "This special issue on intercultural relations truly highlights the role of social work values and ethics in relation to dimensions of global diversity and professional practice across international communities. It is a must read for social work practitioners and academics alike".
IFSW thanks Veronica Hardy and Alison MacDonald, Special Issue Editors, for making this issue a reality.
We wish you an interesting read. See all articles as full HTML text or download the full issue as a PDF.