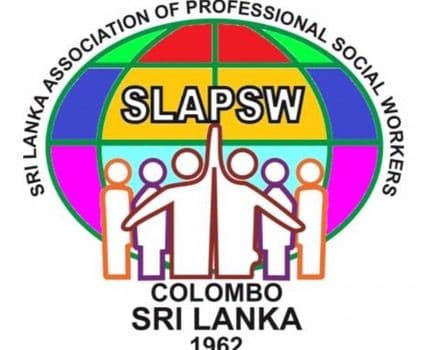 Statement from SLAPSW:
We, as the Sri Lanka Association of Professional Social Workers, are extremely shocked by the horrific attacks perpetrated at five Christian religious places and three hotels in the country on Easter Sunday and condemn the brutal attack on the civilians.  We express our deep condolences and solidarity to the families of the 253 died including 45 children, and we wish a fast recovery to those estimated 500 persons injured during the attack.
We believe that all human beings have the fundamental right to live, observe their own religions and have their beliefs and nobody can violate them. Therefore, we truly condemn this inhumane attack and hope that it would not spread hatred among different ethnic groups, cultures, religions, and beliefs in the country.
The people of  Sri Lanka have suffered so much from natural disasters, such as Tsunami,  floods, landslides and the internal armed conflict during the past 30  years. The terror attack that took place on Easter Sunday added more disaster to the lives of the people in this situation. We wholeheartedly appreciate the empathy and support of the international social work community towards us and kindly appeal for you to support us in providing necessary services for the families of those who were affected.
Thank you.
A.Ranaweera
President of the SLAPSW