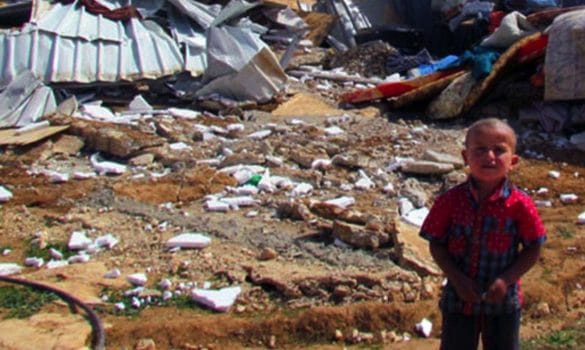 All abuses stem from the same source. It may be a person, a group or a state placing itself above other people and often using ownership of land as an expression of authority. That power and control satisfies insecurity brought about through a sense of victimhood. This provides justification for violent and aggressive actions.  This week we have seen again an escalation in Israel and Palestine that causes world concern and calls to stop the violence. We agree, but more than this needs to said.
The attempts to forcefully expel residents of the Sheikh Jarrah neighbourhood to make way for Jewish settlers is a longstanding and dehumanising tactic. I have witnessed it on each occasion I have visited this area and other cities in the West bank. The settlers who often have rifles slung over their shoulders regularly taunt the Palestinian residents, block their way and shout at them. The Israeli soldiers stand by and watch until a Palestinian reacts. On one occasion a bottle of urine was poured over me and the others in my group. It was a rare time when my impulses wanted to react, but with the cautious expression glanced from my Palestinian colleagues I immediately regained my composure. They live with this day after day, along with the constant checkpoints, special zones where they are not allowed to go; and an occupation that can destroy their homes without negotiation or arrest of their loved ones without charge.
In Israel, the typical message I hear in the taxi, on the street and read in the daily papers is, "Why don't the Palestinians just leave, pack up and go somewhere else?" The narrative becomes clearer when visiting the holocaust museum. On a guided tour in the underground gallery, I was physically sick being shown one room after another of the most gross human atrocities. But at the end, my tour guide said, "Don't worry, come with me" and she led me up some stairs and drew apart two large doors letting the light in. "You see", she said pointing to the landscape of the Westbank, "we now have a home to call our own and no one will ever take it away".
But they won't go away. I met a Palestinian social worker from East Jerusalem whose family home had been torn down three times and each time they rebuilt it. I asked her why? She explained, "In our culture, our homes are like the sun. They give us sustenance and life. We have to keep rebuilding them". Another colleague listening said, "Where would we go – to the refugee camps to be harassed there as well?"
As social workers, we stand committed for peace. We have collated knowledge from around the world about the social work role in peacebuilding. In their communities, social workers take the hardest road by working with people to transform desperation and pain away from the political, cultural dominance of justification, to the direction of non-violence, and a new shared vision for secure and better futures for all. Key factors in achieving this are:
Recognising each other´s rights
Recognising that the solutions involves both sides
Recognising that each family needs a home
Recognising that land is there to support us all and we have a responsibility to care for it and each other.
As the world begins to focus on a new eco-social era, we can do something about this by learning from our colleagues. This year´s theme of Ubuntu highlights examples from South Africa, Rwanda, El Salvador, Northern Ireland and Cyprus where social workers have played a significant role in building shared understandings between divided peoples as a foundation for future relationships. The vision of equality of access to employment, housing education and health have helped build peace accords. IFSW is here to support members on this journey. We urge you to pick up the phone and start the conversation.