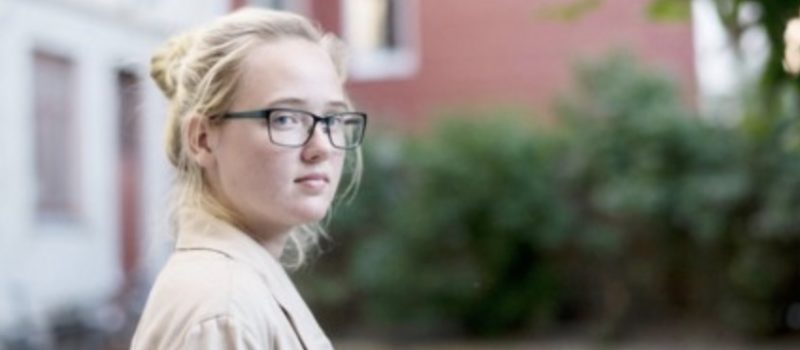 The interim Education Commission of the International Federation of Social Workers calls the Swedish authorities to drop the charges against Elin Ersson, the Swedish a social work student who protested against the deportation of an Asylum seeker on-board a plane.
Elin Erson justified her action on the basis of advocating in support of an asylum seeker who had faced the risk of execution in case of deportation to Afghanistan. Elin's action not only highlighted that deportation to countries where there is ongoing armed conflict is immoral and unacceptable, but it also reminded the authorities that capital punishment -a practice which is still used in Afghanistan- is prohibited by Article 2 of the Charter of Fundamental Rights of the European Union.
Elin Erson stated in the international media that "In Sweden we do not have the death penalty, but deportation to a country at war can mean death. If someone has committed a crime, they may be jailed and serve their sentence in Sweden."
On the 20th October, international media reported that Swedish authorities would prosecute Elin Ersson at Gothenburg district court "for crimes against the aviation law".
IFSW and the global social work community stand in solidarity with Elin Erson and with her actions in advocating for human rights.
Professor Vasilios Ioakimidis, Education Commissioner stated that:
We consider Elin's action to be in line with the values and ethics of our human rights-based profession. According to IFSW's statement of Ethical Principles (3.4) Social workers work to bring to the attention of their employers, policymakers, politicians, and the public situations in which policies and resources are inadequate or in which policies and practices are oppressive, unfair, or harmful. 
Social work practitioners, educators and students throughout the world use their skills and knowledge to support vulnerable people in all societies and bring attention to human rights violations and the impact of unjust policies. This example highlights the capability of social work students in upholding the values of the profession, promoting human rights and supporting people through dramatic changes in their lives (such as displacement due to war).
IFSW is confident that the skills and expertise of social workers will contribute to agencies and governments wanting to work towards sustainable and just solutions.