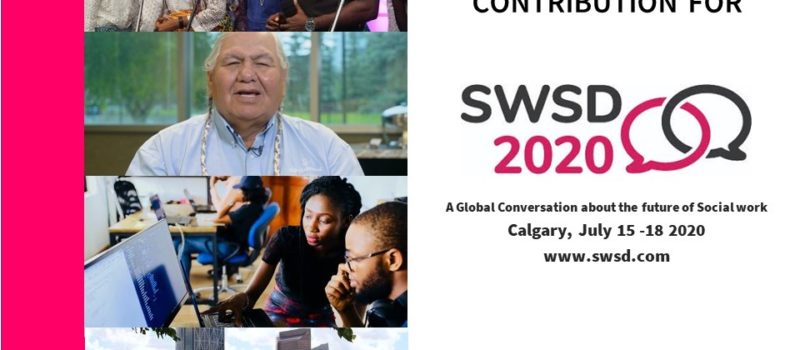 Do not forget to submit your abstract! Click here
There are 3 more days to submit your contributions to the SWSD2020 IFSW Conference! Send your contributions until December 13, midnight Calgary time and join the conversation to shape the future of the social work profession and its impact in creating national and global social solutions.
The programme will be convened as an interactive discussion where all contributions will be recorded and contribute to the final draft of the Global Agenda themes for 2020 to 2030.
The three-day conference will run as a participatory conversation that will conclude with a set of interrelated themes and strategies for moving the Social Work Global Agenda forward. The conference programme will use dialogue spaces punctuated with motivational addresses, the latest research, and perspectives from frontline practitioners, educators and community leaders sharing their real solutions to increasingly complex challenges. All participants will be able to contribute to conference decisions and play their part in setting the 'The Global Social Work Agenda: The Next Ten Years'.
The Global Social Work Agenda: The Next Ten Years finalizes a global consultation process that will set the strategic priorities for the social work profession from 2020 to 2030. The conference will be fully participatory with input from: social workers, Indigenous representatives, educators, people who use social services, representatives of marginalized communities, politicians and world leaders who want to contribute to identifying the priorities of the social work profession and the best possible social solutions.
To submit your abstract, or other contribution visits:  https://swsd2020.com/new-ways-to-contribute
For more information on #SWSD2020 Conference, register your email on www.swsd2020.org You can also follow us on  Facebook, Twitter