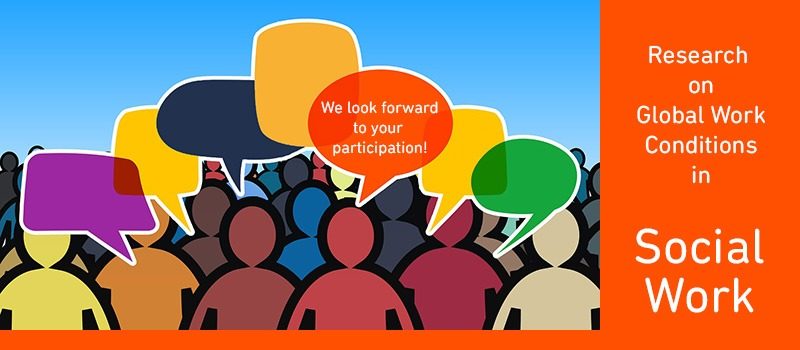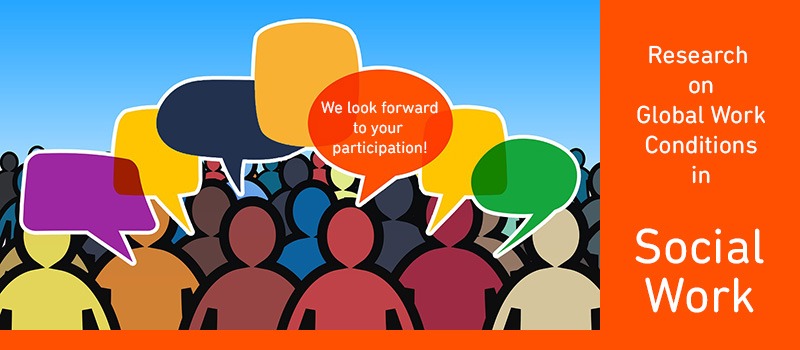 All social workers are invited to help create the biggest overview of often-challenging working conditions of social workers around the globe.  The survey is open until 15th December 2023. 
IFSW, in collaboration with Bath Spa University, the European Social Worker Research Association Workforce Research Special Interest Group and other institutions, has been working since 2018 to cast a spotlight on the realities of the working conditions of social workers around the world.
A global survey was initiated to gather objective evidence regarding their working environment. Results suggest that social workers often endure some of the most difficult conditions compared to equivalent professions.
David N Jones, Chair of the Steering Group of this research initiative, emphasized the urgency of the situation, stating, "Our findings confirm the persistent struggles in the profession, affecting not just the social workers but also the communities they serve. Social workers are being hampered by poor working conditions, leading to increased stress, burnout, and retention issues which ultimately impede the delivery of essential services to individuals and communities in need."
This extensive research employed a mixed-methods approach and involved the distribution of surveys via email and social media to better understand the wellbeing and working conditions of social workers.
Professor Jermaine Ravalier, Professor of Organisational Psychology and Social Justice at Bath Spa University, who is leading the project said: "This is a really important piece of work. Social workers across the world do the most amazing job and work with some of the most vulnerable and deserving of people and populations.  We need to know how the job is affecting social workers…and importantly how the role can be improved around the world. It is therefore great to be working closely with social workers to understand their work and working conditions, and the messages we can send at a political level to promote change around the world for the betterment of social workers, and the service users/clients that social workers work with."
In reaction to the global study, Pascal Rudin, IFSW acting CEO, stated, "This research is not just an eye-opener, but it's a call to action. The difficult environments our social workers are plunged into are not just detrimental to their wellbeing but are also undermining their capacity to make transformative impacts in the societies they serve. It's paramount that legal recognition of social work, enhanced management support, and improved pay and conditions be immediately addressed."
Dr Paula McFadden, Ulster University, Co-convenor of the European Social Worker Research Association Workforce Research Special Interest Group, which is partnering with IFSW, commented: "The IFSW global study of social worker working conditions could not be more relevant than in the current context of war and environmental disasters, which compound already challenging working conditions, placing unimaginable pressures on all people in the affected regions. The Workforce Special Interest Group has members from a wide range of countries, and members will help to disseminate the survey widely to ensure as far reaching representation as possible."
Invitation to Participate in a New Rollout of the Survey
In light of the importance of this research, we are inviting social workers around the globe to participate in the next phase of the survey. We particularly encourage more participation from the African, Asia-Pacific, as well as Latin America and Caribbean regions, to ensure diverse and comprehensive insights. Your contributions will help shape policies and advocate for better working conditions in the social work profession globally.
David N Jones further stated, "We earnestly call for participation from every corner of the world, especially regions that are underrepresented, to contribute their valuable experiences and insights. This is a pivotal moment for social workers to unite and be catalysts for change, addressing the significant disparities in working conditions."

How to Participate
To contribute your experiences, insights, and to be a part of this global endeavor to better the working conditions for social workers, please visit the survey website. Your voice matters, and together we can make a significant impact.
English: https://bathspa.onlinesurveys.ac.uk/ifsw-english-2023
Italiano: https://bathspa.onlinesurveys.ac.uk/ifsw-italian-2023
Español: https://bathspa.onlinesurveys.ac.uk/ifsw-espana-2023
Polski: https://bathspa.onlinesurveys.ac.uk/ifsw-polish-2023
Latviski: https://bathspa.onlinesurveys.ac.uk/ifsw-latvian-2023
Français: https://bathspa.onlinesurveys.ac.uk/ifsw-francais-2023
New Zealand: To Come
Australian: To Come
Romanian: To Come